A Healthy Start to 2020!
20th, Dec 2019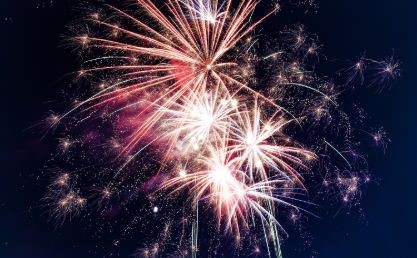 2020 is officially here, and as we kick start a brand new year, there is no better time to reflect on the year gone by and choose our New Year's Resolutions.
At Kingsbridge Healthcare Group, we know that aiming to improve your health is a resolution many of us make. However it can be one that isn't always easy to sustain. We offer a range of medical services and treatments that can help give you the support, or push in the right direction, to make those changes for a healthier life for you and your family for life!

Health Checks and Services at Kingsbridge Healthcare Group
What better way to get a round-up assessment of your health than having a health check with us. Our health checks not only give you a great indication of how healthy you are now but also how you can improve your health for a healthier and happier future.

Healthy Heart Check
Cardiovascular disease is one of the main causes of death in the UK. Keeping your heart healthy should be on the top of your list, especially if you are over 40.

Our Heart Assessment will give you a complete overview of exactly how your heart's health is faring. With our Consultant Cardiologists leading the examination you can rest assured that our assessment will give you peace of mind or help you make any changes to your lifestyle to get your heart ticking to a perfect beat.

Click here to find out more about our Heart Assessment
---
Bupa Health Screenings
At the Bupa Health Centre Belfast there are a range of health assessments to suit everyone. Offering much more than just a check on your health, Bupa provide personalised tests and measures to help identify any underlying health problems including counselling on appropriate preventative health and lifestyle changes.

Maybe you just haven't been feeling yourself for a while or there is something about your general health that just isn't sitting right with you. Bupa Health Assessments are perfect for a full round up of your overall health and fitness and includes additional tests where required.

Click here to find out more about Bupa Health Screenings
---
Eye & Ear Check
Our eye and ear health are often something we take for granted however slight changes can have a big impact on our daily lives. At Kingsbridge Opticians & Hearing Care our Optometrists and Audiologists are professionally trained to diagnose and treat various eye and ear conditions early so you can take action and have a clearer future.

Eyesight tests should be part of our routines check-ups from childhood. Our eyesight can change so quickly without even knowing and a quick eye test can also detect more serious health issues such as diabetes and glaucoma.

Because hearing loss is age-related everyone over 50 years of age should have their hearing checked. As we get older, regular hearing tests should become an important part of our healthcare routine. By the time we are 70 nearly three quarters of us will have hearing loss.

Exclusively to Kingsbridge Hearing Care we are delighted to offer Phonak Lyric, the world's only invisible hearing aid which you are able to avail of a 30 day free trial. Simply call into store or contact 028 9066 7030.

Click here to find out more about our Eye and Ear Care
---
Weight Check and Weight Loss
Over Christmas it's fair to assume most of us will gain a few extra pounds of weight from excessing in the many delights on offer.

Obesity is becoming one of the main health concerns in the UK and not only are many adults suffering from the effects caused by excess weight, but our children are now also carrying more excess weight than they ever have before.

At Kingsbridge Private Hospital we are very aware of this rising health concern which is why we have our very own dietitian who is available to provide dietary advice and custom diet plans to help you get back to a healthy weight.

Click here to find out more about Weight Loss
---
Sexual Health Check
Why not give yourself a clean bill of your sexual health for 2020? STI's affect people of all ages, races and sexual orientation, not just the younger demographic as is often assumed.

The Sexual Health Clinic at Kingsbridge Private Hospital offers fast access to the highest level of diagnosis and care for patients who have concerns about their sexual health. This confidential service is offered in a private setting for both male and female clients at Kingsbridge Private Hospital in Belfast and Sligo.

Kingsbridge Private Hospital offer instant HIV testing that give accurate results within just 30 minutes (from a minimum of 26 days post potential exposure) as well as fast access to confidential private sexual health screening for a wide range of STI'S.

Click here to find out more about our Sexual Health Check
---
And we don't just look at your Physical Health, we care about you Psychological Health too!
At Kingsbridge Private Hospital, we believe in the importance of not only your physical health but also your mental health and wellbeing.

If you feel in need of a little help in the new year due to stress or anxiety, our Clinical Psychological Service can help. An initial assessment takes place where you work together with one of our Psychologists and come to a shared understanding of the problem and discuss a suitable type of therapy along with an approximate number of sessions required.

Our skilled team of Clinical Psychologists provide psychological assessments for a range of issues and use effective, evidenced-based therapies, such as Cognitive Behavioural Therapy (CBT), Systemic or Family Therapy, and Eye Movement Desensitisation Reprocessing (EMDR).

Click here to find out more about our Clinical Psychology Services
---

Whatever resolutions you make for the New Year, let 2020 be a healthy start to a healthy future.

A New Year and a New You!

With Kingsbridge Healthcare Group's comprehensive range of health services, we can help you whenever you need us.

You can also check out our Dear Dr Column within the Sunday Life. Our Private GP Dr Lisa Neligan answers common questions regarding various health topics on a weekly basis.

On a final note, Kingsbridge Healthcare Group would like to wish everyone a very Healthy and Happy New Year!
---
Next article