Doctor And Powerlifting Champion, Dean Salmon, Chats To Us About Sport, Work And Keeping Fit
29th, May 2020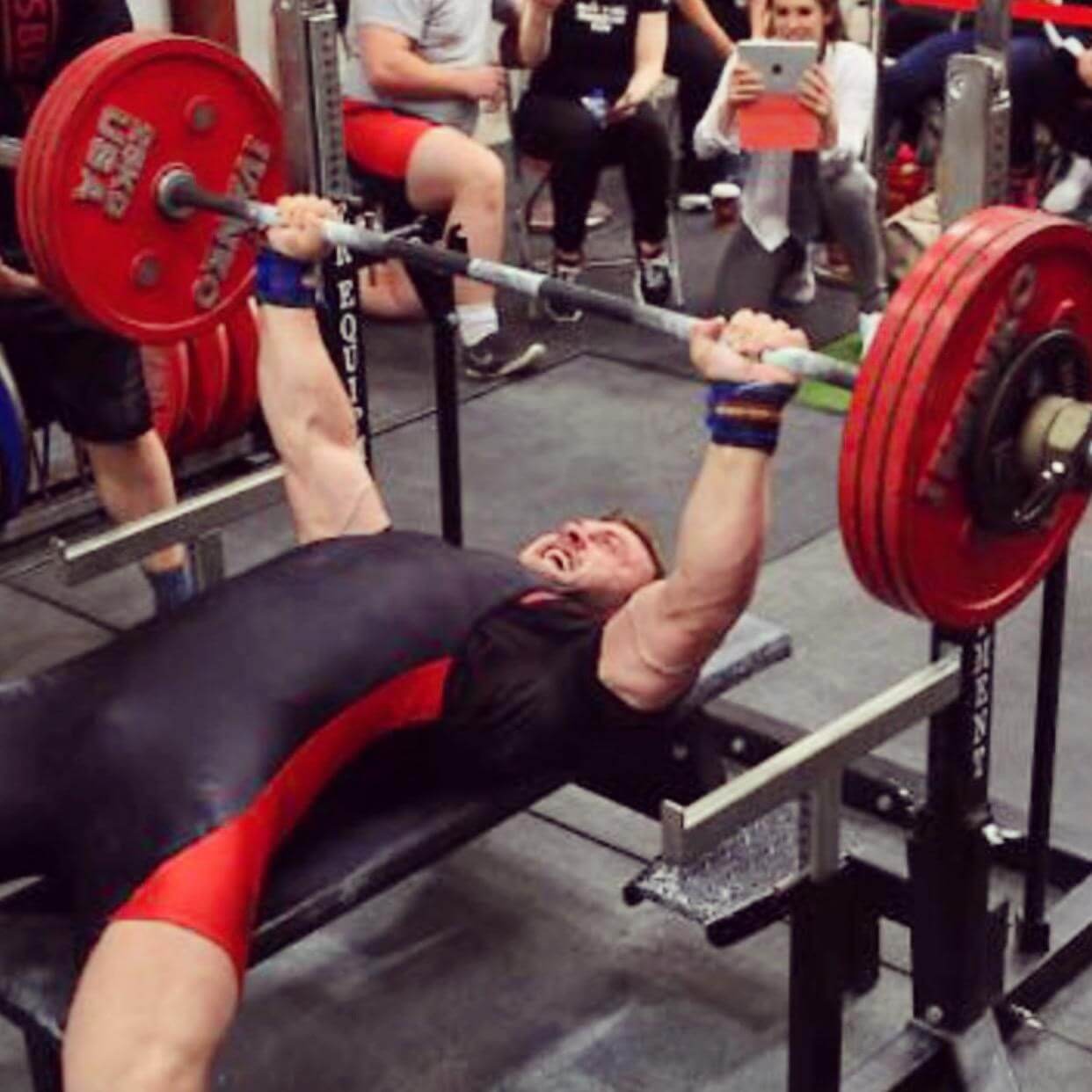 Dr Dean Salmon, is an Emergency Medicine Doctor based in Belfast. He is also a Powerlifting Champion and a patient at Kingsbridge Physiotheraphy & Sports Injury Clinic. Here he chats to Petrina Scullion, Sports Physiotherapist at Kingsbridge, about sport, work and keeping fit!
Dean, how are you and your colleagues coping in this covid-19 pandemic?
Everyone is trying to do their best in work and use their spare time wisely to speak with family and exercise as best they can given the situation.

What is your Sport?
I have trained in powerlifting for 8 years. I was on the Irish Powerlifting team for 4 years throughout university. I won silver medals in the bench press at the 2017 University World Cup in South Africa. I have since moved towards training in Crossfit for the past two years as I find it to be much easier to incorporate in between my shifts.

Have you any other outside interests?
My other hobbies include walking my three dogs and drag racing cars!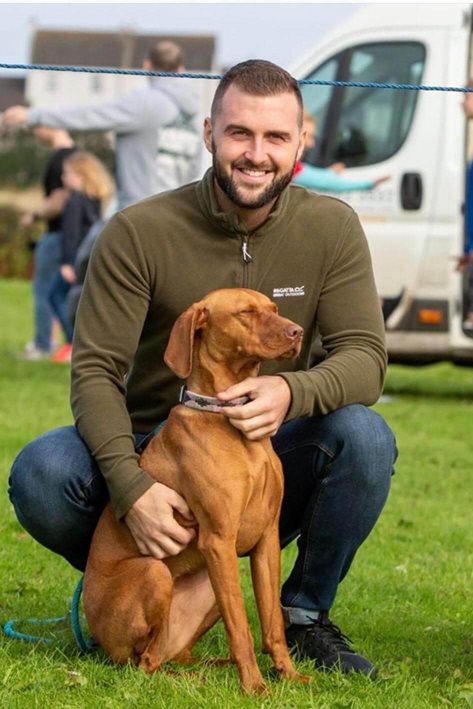 Have you ever been injured through your Sport? If so, what happened to you and how long were you recovering?
I have had multiple weightlifting injuries over the years; rotator cuff tears, latissimus dorsi tears, sciatica, wrist and ankle fractures and most recently a broken jaw. Petrina has always been close at hand to help me recover from these injuries and more importantly to prevent future ones.

How long have you been using our Physio services?
I have been using the physio services for 6 years with Petrina.

How often do you come and see Petrina?
It ranges from once a week to once a month depending on my condition.

What treatments do you find works best?
I have always found dry needling to work best for me. My muscles respond really well to this and it always provides instant release. I also like cupping therapy and shockwave therapy.

Would you recommend us to others and if so why?
Yes, I have always received top quality service from Petrina and the team and have recommended fellow athletes and doctors.

How many times a week do you go to the gym?
It depends completely on my work week. Sometimes it may be only once per week if I have been working 60-70 hours that week. But ideally I like to try and get 3 or 4 session in per week.

What is your least desirable exercise and why?
Running has always been my least favourite exercise mainly due to the fact that it always causes my lower back to lock up and prevent me training for a few days. Instead I try to do cardio on the rowing machine or assault bike.

What is your favorite exercise?
Bench press is my favourite; very stereotypical but I have held the Irish record for this for a number of years when I competed for Ireland.

How have you been coping with keeping fit during lockdown?
We have built our own home gym set up in an old stable and have been trying our best to use it as much as we can.

Have you been using an online keepfit service?
No, I have never needed any encouragement to keep active as I enjoy doing it for the stress release.

What is the best advice you have ever been given?
Small and consistent goals. Too often when I started powerlifting I was trying to PB all my lifts weekly. This only led to disappointment and a lot of injuries.

Is nutrition important to you?
Personally, I have never had to worry about my calorie intake as I struggle to eat enough calories within each day. I do however try and make sure to roughly aim for 1gram of protein per pound bodyweight and 2grams of carbohydrates per pound of bodyweight and keep fat intake moderately low.

Need Physio? There is no need to wait. Our team of physiotherapists will provide you with expert guidance and support through either an online video or telephone appointment. Booking is easy, simply email us at physio@kingsbridgehealthcaregroup. And right now, we are offering NHS workers a FREE consultation*. Simply book before 30th June 2020.
---