Health & Safety Tips at Home During Self-Isolation
09th, Apr 2020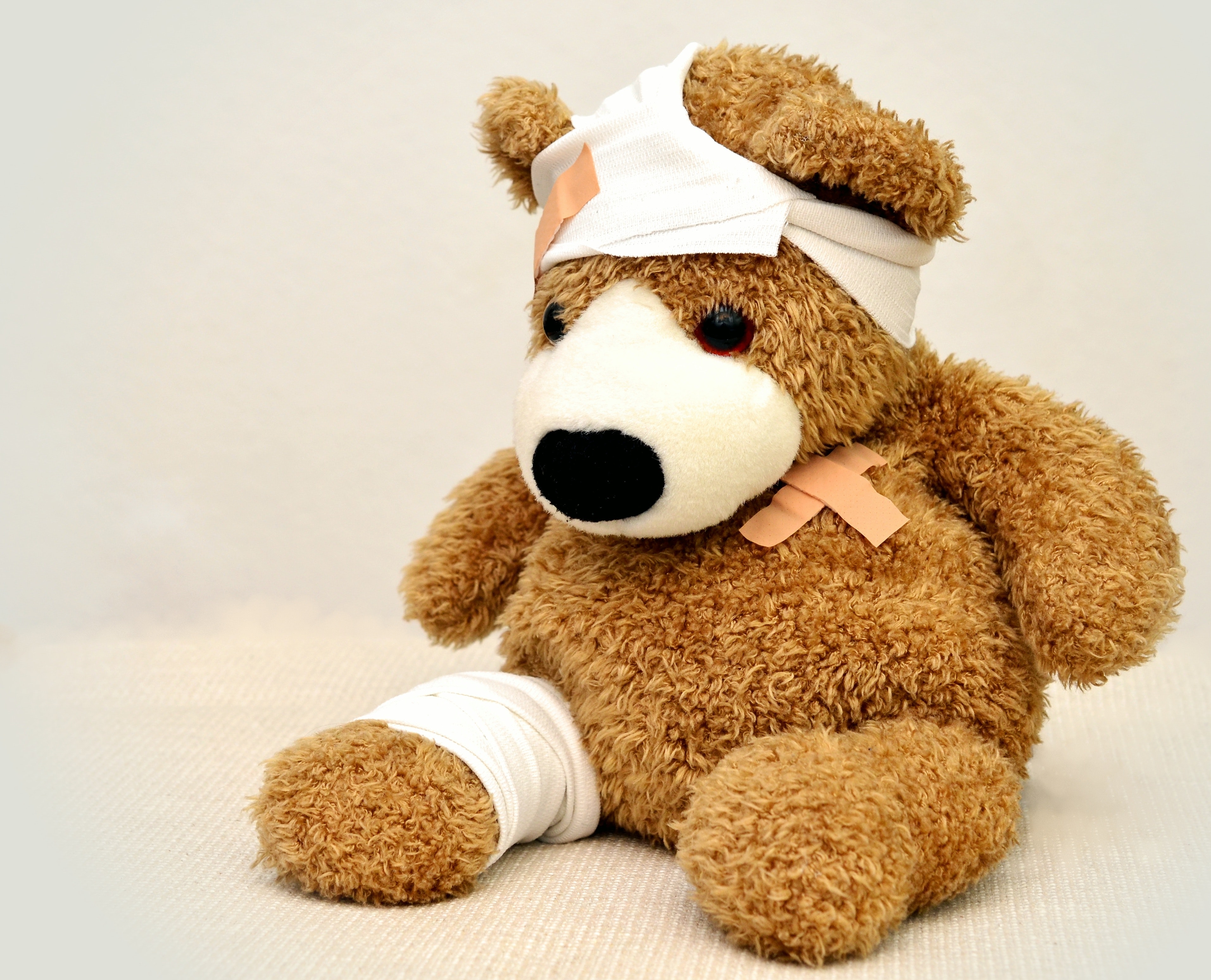 As many of us are self-isolating in the safety of our own homes, we will have a lot more time on your hands.
Whether you are trying to keep the kids occupied or want to use this time to finally start a project that you have been putting off due to your usual busy schedule, there may be a few accidents along the way.

Hurt yourself in the garden?
Has your child injured themselves from jumping on the trampoline?
Have you experienced a bad burn from baking?
Does someone in the family have a throbbing tooth ache?

Due to the current situation, it just might not be as easy to get an appointment so what should you do if you normally pick up the phone to your GP, Pharmacy or Physio? We spoke to Dr Lisa Neligan, Private GP at Kingsbridge Private Hospital and the Maypole Clinic on what we can do to to try and help avoid injury in the home and gathered some health and safety tips whilst self-isolating for all the family!
Always be prepared!
Make sure that there is a First Aid Kit in your home that is filled with all the appropriate and necessary products. A basic first aid kit may contain:
Plasters in a variety of different sizes and shapes
Small, medium and large sterile gauze dressings
At least 2 sterile eye dressings
Triangular bandages
Crêpe rolled bandages
Safety pins, sticky tape, tweezers & scissors
Disposable sterile gloves
Alcohol-free cleansing wipes
Thermometer (preferably digital)
Skin rash cream, such as hydrocortisone or calendula
Cream or spray to relieve insect bites and stings
Antiseptic cream
Painkillers such as paracetamol (or infant paracetamol for children), aspirin (not to be given to children under 16), or ibuprofen
Cough medicine
Antihistamine cream or tablets
Distilled water for cleaning wounds
Eye wash and eye bath
It may also be useful to keep a basic first aid manual or instruction booklet with your first aid kit and medicines should always be checked regularly to make sure they're within their use-by dates. - NHS Common Health Questions
Avoiding Falls
Injuries due to falls are one of the most common household hazards. In fact, one out of five older adults who falls incurs a broken bone or a head injury. Wet floors, slippery stairs, and scattered toys all create the potential for falls. Here are some tips to help prevent falls:
Always make sure to keep floors clear from clutter and outside stairs are clear of debris and hazards like ice and snow.
If the kids are playing with their toys, make sure they clean up after themselves, you could even create a game out of it.
To avoid slipping in the bathroom, make sure your rugs are secure and invest in non-slip stickers for inside the shower or bath.
Make sure staircases have solid hand railings and that they are secure.
After gardening, make sure all garden tools are stored safety away after use.
Make sure the trampoline has a safety net around the outside.
Avoiding Kitchen Burns
Kitchen burns happen quickly and frighteningly easily. With a few safety precautions and preparation, you have a good chance of preventing most kitchen burns:
Create a kid's free zone and teach younger children to stay at least 3 feet away from your cooking zone.
If you want to get the kids involved in baking, choose a recipe that doesn't involve them having to be anywhere near anything warm. Recipes such as rice crispy buns are perfect as they are easy to make, you can be creative with your ingredients and once ready, they go straight into the fridge to set.
Always use oven mitts to protect your hands when putting anything in or out of the oven, even if it is just for precaution.
Keep pot handles turned inwards to avoid accidently hitting the handle and possibly spilling the hot contents over yourself.
Always let anything cool down before tasting and avoid touching hot surfaces.
Tooth Aches
Tooth aches can be very painful and can really disrupt our day and make us feel very low. However, if you are unable to get to a dentist there are a few home remedies you could try to numb the pain and possibly prevent infection:
Saltwater Rinse - a saltwater rinse is an effective first-line treatment. Salt water is a natural disinfectant, and it can help loosen food particles and debris that may be stuck in between your teeth. Treating a toothache with salt water can also help reduce inflammation and heal any oral wounds. (To use this approach, mix 1/2 teaspoon (tsp) of salt into a glass of warm water and use it as a mouthwash.)
Peppermint Teabags - used to numb pain and soothe sensitive gums. To do this, allow a used tea bag to cool down before applying it to the affected area. It should still be slightly warm.
Vanilla Extract - contains alcohol, which can help to numb pain. Its proven antioxidant properties also make it an effective healer. Simply dab a small amount of vanilla extract onto your finger or a cotton ball. Apply it directly to the affected area a few times per day.
Although sometimes inevitable, we can try our best to prevent accidents from happening. Remember, prevention is better than a cure!

If you or a family member does however need to see a GP or Physio urgently, Kingsbridge Private Hospital are now offering Online Consultations which include GP appointments, Physiotherapy appointments and Consultant led appointments. Simply contact 028 9066 7878 to book an appointment or you can do so via our online booking portal by clicking here.
Sources:
NHS - https://www.nhs.uk/common-health-questions/accidents-first-aid-and-treatments/what-should-i-keep-in-my-first-aid-kit/
Safewise - https://www.safewise.com/blog/safety-hazards-to-watch-out-for-around-the-house/
Healthline - https://www.healthline.com/health/dental-and-oral-health/home-remedies-for-toothache
---