Is Your Body Getting the Nutrients it Needs?
14th, May 2020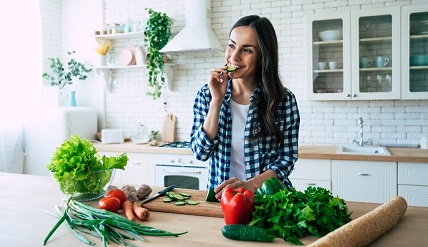 Did you know, Omega-3 fats are crucial, and most people do not get enough? Or that it is critical to avoid a vitamin D deficiency?
There is a lot of nutritional information about and with advice seemingly changing regularly, it can be confusing! Our article below explains more about nutrition and what happens when our bodies dont get enough of the right stuff.
What are the main signs of nutrient deficiency?
The body requires many different vitamins and minerals, in small amounts, for body development and preventing disease. They aren't produced by the body so we have to get them from our diet.

A nutritional deficiency occurs when the body does not get enough of these nutrients from the food we consume, or if we are unable to absorb them appropriately.

The symptoms and signs of nutritional deficiency can vary depending on which nutrient the body is lacking. However, some generalised symptoms may include:
Fatigue
Pallor
Constipation
Dizziness
Breathlessness
Palpitations
Altered menstruation
'Tingling' in hands/feet
To ensure you get all the vitamins you need, try to keep your diet varied and include lots of fruit and vegetables. A supplement can also help. If you are worried though and are experiencing some of the symptoms above speak to your GP. Alternatively, you can speak to one of the GPs at Kingsbridge.
---