Kingsbridge Christmas Fundraiser Remembers a Much-Loved Colleague
10th, Dec 2020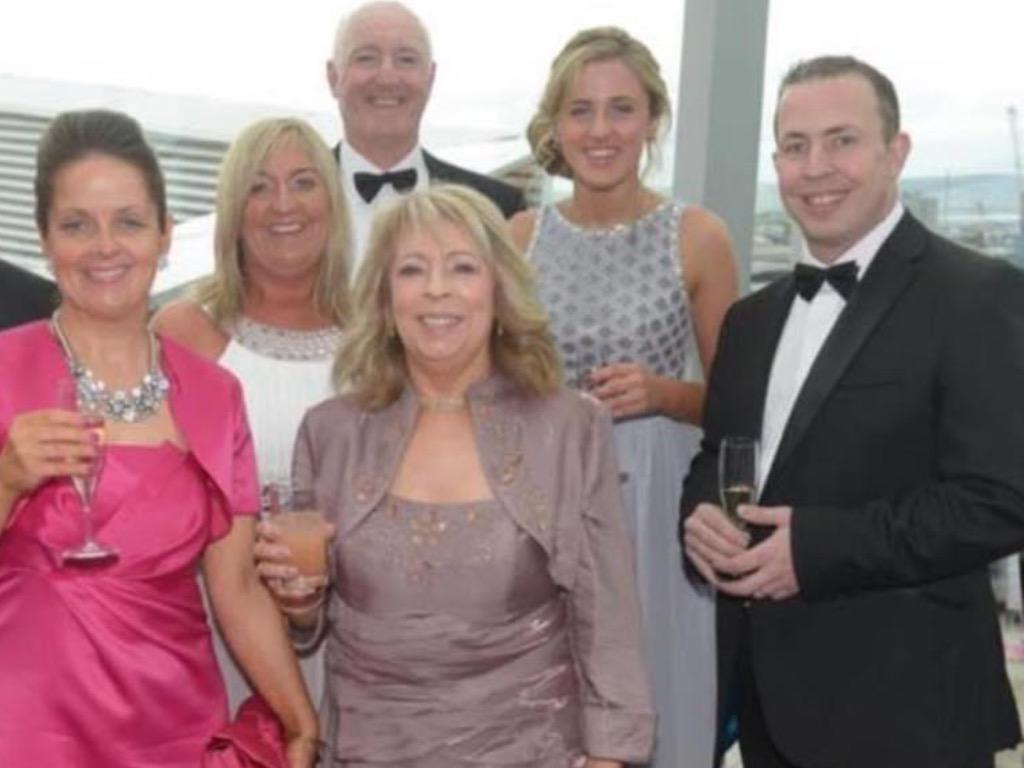 Need to 'Elf-Isolate'? Here's a cracker of a way to get a quick reliable Covid test while raising money for the NI Hospice!
This festive season Kingsbridge Health Group want to wish everyone the very best of 'Elf' with their handy drive-through Covid-19 rapid testing service.

And Kingsbridge are sprinkling a little magic dust onto what has, admittedly, not been the merriest of years by combining testing with a Christmas fundraiser for a cause that's close to their hearts.

Accurate testing, along with social distancing and hand hygiene, remains the most efficient way of stopping the spread of coronavirus and giving peace of mind to those suffering from flu-like symptoms.

With the ever-increasing pressure on companies to maintain performance and deliver customer service despite lockdown restrictions, a quick and easily accessible test is a godsend for busy staff.

It also offers peace of mind for anyone who needs a test certificate for essential foreign travel, medical screening or to confirm whether you need to self-isolate from your family.

Kingsbridge Private Hospital, Belfast, is one of Northern Ireland's leading providers of a rapid, drive-through Covid testing service which guarantees results within 24 hours.

"It couldn't be easier", said Mark Regan, CEO at Kingsbridge Private Hospitals.

"You simply book your test by calling our dedicated Covid testing line and one of our call team will get you slotted in for a time that suits best. Then you can motor on up to Kingsbridge Private Hospital, where a trained clinician will carry out a PCR test to determine if you have active disease on that day.

"Swabs are taken from the nose and throat while you sit in your car – there is no need to leave the vehicle at any stage and the whole process takes less than a minute.

"The Covid rapid test package includes a telephone consultation with one of Kingsbridge's specialist GPs to ensure you are suitable for a test and an official lab report confirming your status," said Mark.

Kingsbridge's Christmas fundraising campaign, which pays tribute to a fondly remembered member of staff, Carol O'Malley, will see them donate £5 from every Covid test undertaken to the Northern Ireland Hospice.

Test-takers will be given an opportunity to donate a further £5 to obtain an official 'Elf-Isolation' certification. Any member of the public who doesn't need or want a test can make a £5 donation and request an Elf certificate via Covid Testing number 028 9077 6777

Carol, who was Kingsbridge Healthcare Group's Corporate Director, passed away last year in the Northern Ireland Hospice – a cause which she supported passionately for many years. As a former Chair, she is credited for playing a key role in the growth and development of this ground-breaking service for over a decade.

Mark said: "Christmas was Carol's favourite time of year – I don't think it is an exaggeration to say that she was obsessed with the festive season. She spread great joy and fun over the holidays and the decorations at her home were legendary!

"So it is fitting, as well as poignant, that we remember a much loved and missed colleague at this time of year in a unique, light-hearted way that also raises funds for an outstanding local charity where she played a key role for so long.

"All the Kingsbridge staff are putting their weight behind the campaign, which we are supporting via social media, posters and a radio advert, so please like, share and make a donation. We think Carol would approve!"

The campaign which commences for the 6 weeks in the run up to Christmas aims to put some Christmas spirit back into what has been a tough year for many.

Even if they are not availing of a test, any member of the public can request a certificate for their elf for £5. These will be emailed or handed out at reception.

Kingsbridge Healthcare Group is Ireland's premier provider of private healthcare with Kingsbridge Belfast, Kingsbridge Sligo and an Outpatient Clinic at Letterkenny serving the North West region.

Patients are given direct access to over 200 Consultants and a pathway to further treatment in urology, gynaecology, plastic and cosmetic surgery, physiotherapy, audiology services, hips and knees, cataracts, urology, back pain and rheumatology.

How to get private Elfcare treatment
Ring 028 9077 6777 to book your test.
Simply donate on our Go Fund Me page. All proceeds go towards the NI Hospice

Source: Article from the Business Eye Page 10 - 11. View the full article by clicking here ​
---