Kingsbridge Diamond Club, Taking Care of Your Workforce
13th, Mar 2020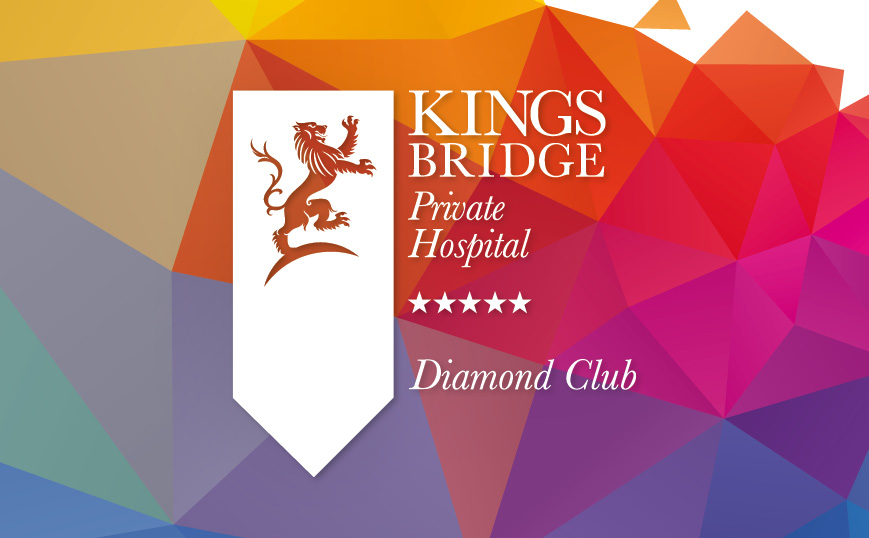 Northern Ireland's largest private healthcare provider launched a new kind of 'health' club and the first of its kind which aimed to proactively engage with employers and employees to encourage physical as well as mental health and wellbeing in the workplace.
Since launching in September 2018, Kingsbridge Private Hospital, part of the Kingsbridge Healthcare Group has been offering their Diamond Club as an exclusive free corporate membership whereby employers can reward their workforce with discounts on private hospital treatment.

As an exclusive member, employers and employees will gain exclusive access to the following services:
Free Diamond Privilege Card
The Kingsbridge Diamond Club Privilege card gives your workforce the opportunity to access exclusive private healthcare benefits including:
Rapid access to private medical treatment at Kingsbridge Private Hospital
Discounted GP appointments
Access to same day MRI
Preferential rates on health screenings
And much more!

With the difficulties faced by the NHS in terms of increasing waiting times to receive treatment, the Diamond Club Privilege Card is designed to help employees gain rapid access to healthcare at a discounted cost.

All employees have to do to avail of these benefits is to simply register their card via our membership website.
Free Diamond Wellbeing at Work
Kingsbridge Wellbeing at Work is an initiative that brings the expertise of the hospital to the workplace, helping staff to make the right choices and be proactive about their own health.

Kingsbridge Wellbeing at Work includes a monthly health & wellbeing calendar which focuses on various health topics throughout the year and offers a variety of FREE in house corporate health and wellbeing events and seminars alongside a monthly newsletter on each health topic. Typical events focus on Healthy Eating, Cancer Awareness and Mental Health Awareness. We have also been able to offer mini health checks and flu jabs to staff.
Free Direct Online Access to a GP
The Kingsbridge Diamond Club Card gives employees exclusive access to a website that allows every member to ask the hospital GP a question via email. It also allows them to obtain a same day referral letter and an appointment to see the consultant very soon thereafter.

Mark Regan, CEO at Kingsbridge encourages local businesses to explore the benefits of such schemes.

He said, "Creating a health and wellbeing strategy for your organisation not only demonstrates care for employees but it can also result in a healthier, more engaged and more productive workforce. Health assessments can be a great way to empower employees in identifying steps they can make to improve their general wellbeing and for over a decade now we've been helping our own customers make that choice and ultimately take control of their own health".

Kingsbridge Diamond Club members have been increasing over the past year with new companies signing up on a regular basis including Rapid7, A&L Goodbody and Glandore alongside many more.




You too can reward your staff and introduce a more positive workforce.

If you work in HR and would like to find out more about the Kingsbridge Diamond Club and its exclusive benefits, simply contact membership@kingsbridgeprivatehospital.com
---