One2One - A Personal Service from Beginning to End
21st, Feb 2020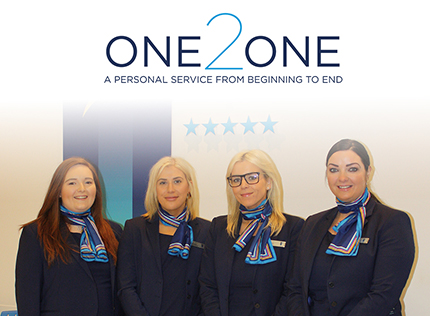 Sometimes, it's the little things, the personal touch that can make a huge difference, especially when it comes to your health.
At the Kingsbridge Healthcare Group, we understand that taking the leap to seek private medical treatment can often be a daunting experience. That's why our ONE2ONE team offers a personal service from beginning to end, for all our patients.

The patient-friendly service is offered within Kingsbridge Private Hospital, in a private consultation room where our Patient Advisor can answer any questions a patient may have about their treatment, the services on offer and the payment plans available to them.

"On a daily basis we would prepare Cross Border clinic forms and meet with each of these patients and prepare ward forms for patients being discharged. We are also here to respond to any email and telephone enquiries.

The most enjoyable aspect of this job is meeting patients at their post-op review and seeing them pain free. They are always so grateful to every member of staff that has helped in little and large ways throughout their journey, many of which come with challenges, but thankfully on most occasions we have a solution." Bronagh Shand, One2One Patient Advisor

Our ONE2ONE team is divided into two sections regarding the patients they look after:
NI Core Patients:
Should a patient wish to avail of the One2One service, they can:

Pop into Kingsbridge Private Hospital

Call our Patient Advisor directly on 028 9066 7878 or 048 9068 8858 (if calling from the Republic of Ireland)

Email our Patient Advisor at one2one@kingsbridgehealthcaregroup.com
Cross Border Directive Patients:
The ONE2ONE team will meet with our CBD patients to support them with any queries they may have at clinic level, provide information regarding future treatments, as well as assisting with their HSE paperwork.

All One2One sessions are strictly confidential and patients are under no obligation to act on any of the information given. It is important to highlight that this is not a clinical service and no medical advice will be available.

Pictured Above: Megan Deely O'Meera, Bronagh Shand, Niamh Agnew & Tracey Cleary from our dedicated One2One team.
---