Scrambled Eggs & Smoked Salmon On Wheaten Bread
10th, Apr 2020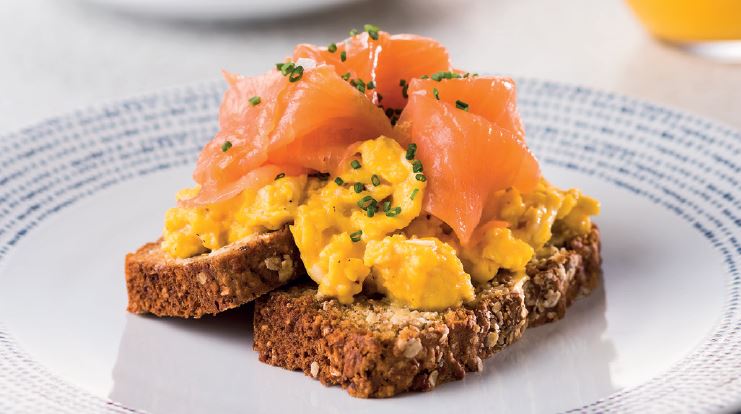 Our Scrambled Eggs & Smoked Salmon on Wheaten Bread recipe from our Kingsbridge Kitchen Recipe Book is filled full of protein for growth and repair and is high in anti-inflammatory Omega-3 and Vitamin D, great for bone health.
Ingredients
8 free range eggs
50ml cream
20g butter
4 slices wheaten bread
200g smoked salmon
10g chives (chopped)
salt & pepper to taste
Method
Lightly whisk together the eggs, cream, salt and pepper.
Heat a medium size pan on a low heat and melt the butter.
Pour in the eggs and let it sit for a few seconds. Stir with a spatula making sure the eggs aren't starting to stick to the pan. Be patient and don't be temptedto turn up the heat!
Toast the wheaten and butter it up.
Place the bread on a plate and spoon on the eggs.
Dress with the smoked salmon and garnish with chives.
---