Ulster Bank and Lombard Support £1.25m Kingsbridge Investment
10th, Nov 2020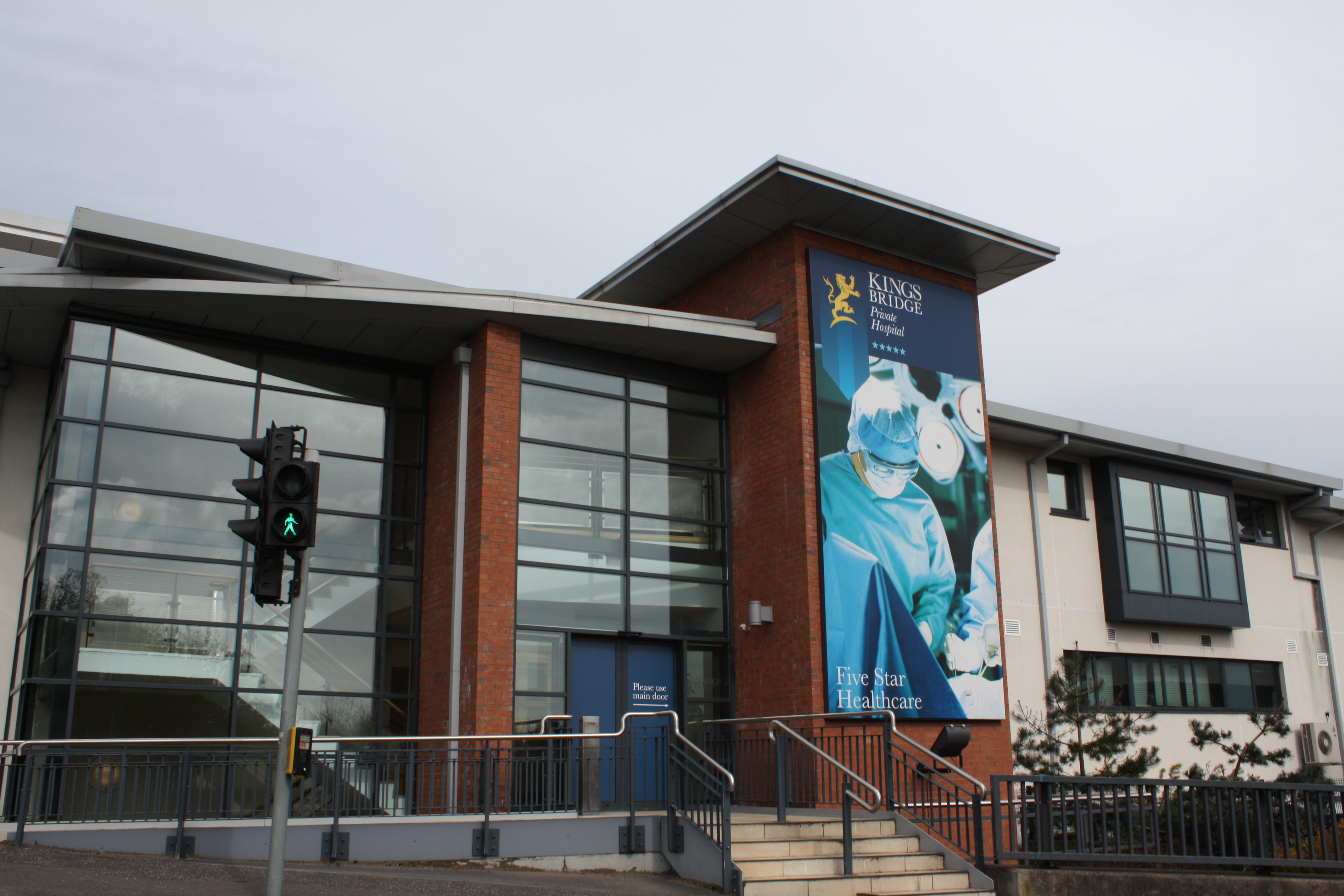 Kingsbridge Healthcare Group (KHG) is continuing to invest in its state-of-the-art Kingsbridge Private Hospital in Belfast with new funding facilities provided by Ulster Bank and Lombard, the asset finance specialists.
Part of a continual major investment programme by KHG, a £1.25m investment has been earmarked to support future growth at the private hospital on the Lisburn Road.

The funds will allow KHG to upgrade and expand its existing facilities and procure new medical technologies.

Jeremy Macartney, CFO at Kingsbridge Healthcare Group, said: "The support of Ulster Bank and Lombard has facilitated the rapid progression of our major investment programme. During what is a challenging time in the health sector the assistance and great personal commitment shown by the team has allowed us to keep this programme on track. It has enabled us to continue to provide vital clinical services to the patients in our care while simultaneously upgrading our facilities and investing for the future."

Girvan Gault, Director, Commercial Banking, Ulster Bank, said: "Kingsbridge Healthcare Group has committed to a comprehensive programme of investment that will not only strengthen the quality of its care but will further anchor its position as one of the top private hospitals in the UK."

Declan Napier, Relationship Director at Lombard added: "Over recent months we've been engaging closely with our customers to respond to their needs with practical support and measures, but we've also been continuing our work to help businesses to adapt, grow, and plan for the future.

"With the support of Relationship Manager Danny McGivern, we've been able to keep this investment on track for Kingsbridge. The Ulster Bank and Lombard teams are extremely pleased to deliver the funding that is enabling Kingsbridge Healthcare Group to invest in its facilities and to acquire the very latest medical technologies as it continues to rollout a programme of strategic investments that will secure a sustainable future for the business."

In 2019, KHG completed of Phase One of its major investment programme with the opening of a new six-bed ward at the hospital. The new multi-million-pound ward has enabled KHG to increase patient capacity by 30 per cent as it responds to increasing demand for its services. Furthermore, amid lockdown the Group took the proactive step of completing Phase Two, a state-of-the-art additional laminar flow theatre.

Kingsbridge Private Hospital is the only private hospital in Northern Ireland ranked in the top ten of the National Joint Registry's list of over 200 private hospitals in the UK.

---