Light House Charity Fundraiser
15th, Jun 2021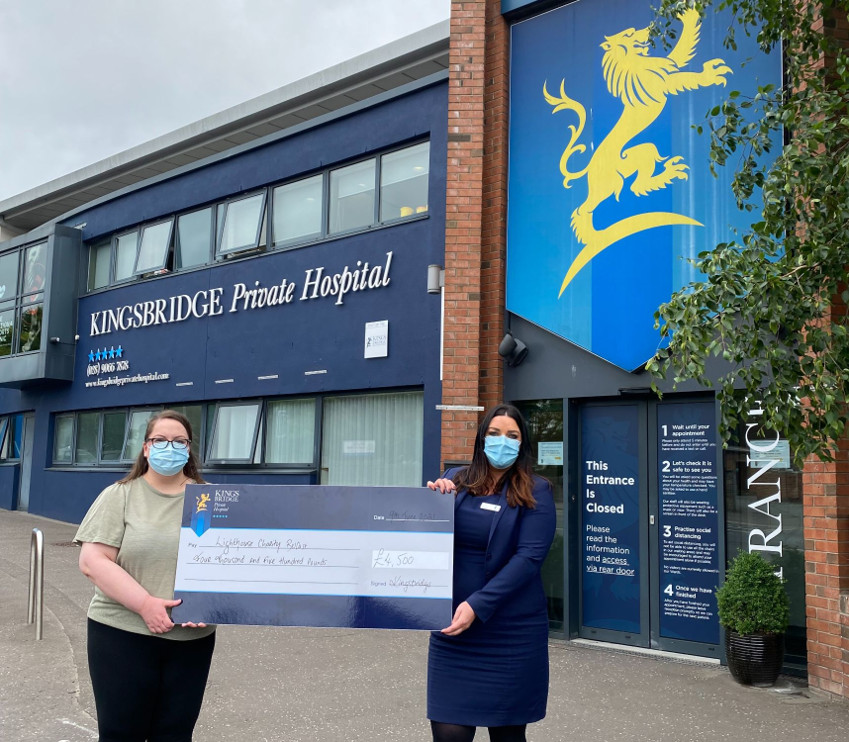 Throughout the month of May, staff, family, friends and patients purchased tickets to take part in a fundraiser raffle which took place on Friday 4th June 2021.
In support of our colleague and friend Tracey Cleary, and in memory of her sister Lisa Cleary we are delighted to announce that through the help and generosity of staff members, companies within the group and externally, our raffle raised £2,100 for the Light House Charity Belfast.
Kingsbridge Healthcare Group was pleased to match the amount raised along with a little more to bring the total to an amazing £4,500!
We can't thank everyone enough for coming together to help raise money for this cause and to everyone who donated a prize for the raffle.
---