Safe Travel This Year
14th, Jun 2022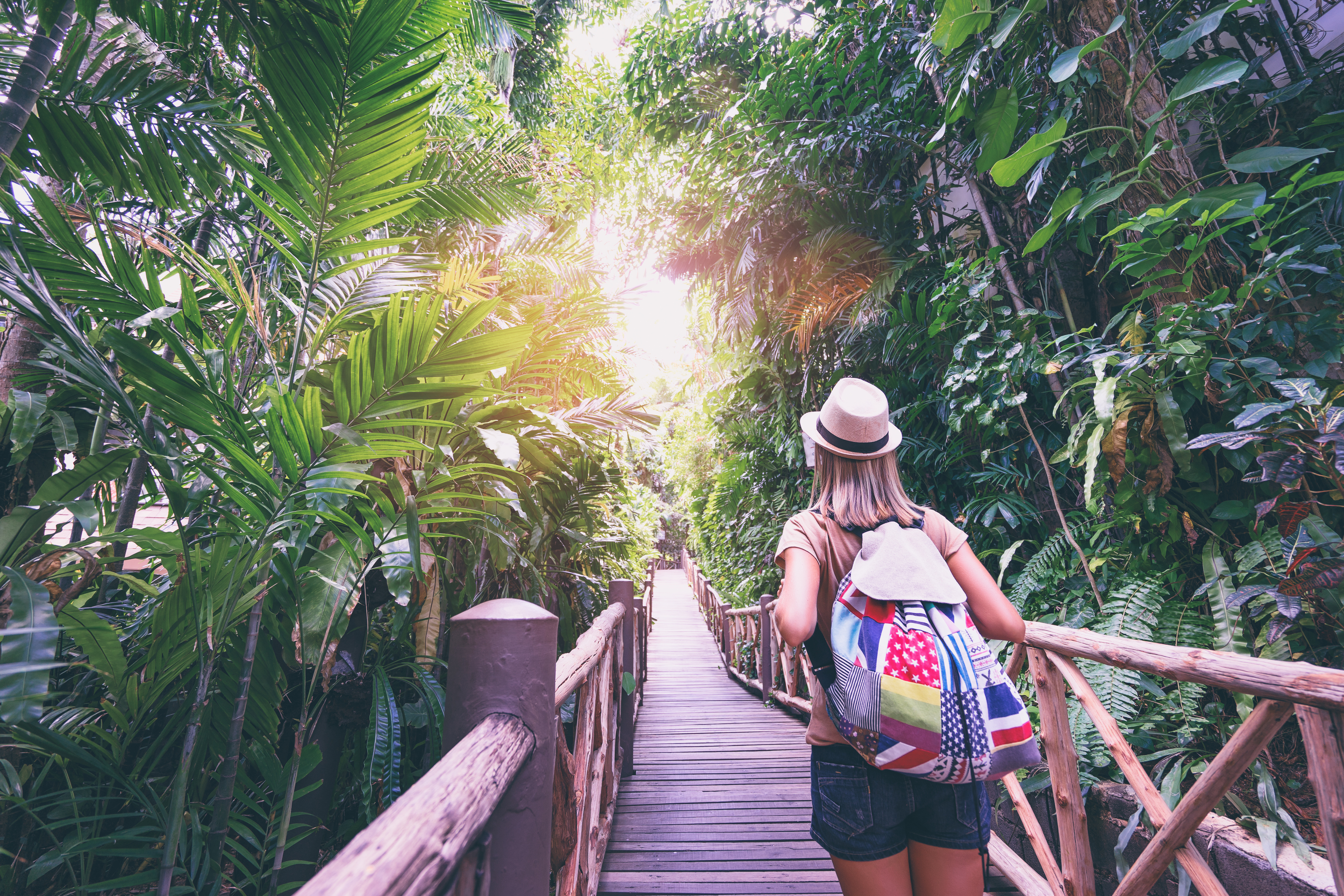 Have you booked your trip away this summer? I'm sure many people have and are very excited to be able to hop on that plane and continue to check of their bucket list locations. However, it is also always a good time to look at safe ways to travel which could help reduce your risks when going abroad.
Any travel abroad involves a degree of risk. Did you know that you are more likely to lose something important or "come a cropper" when on holiday as your routine has changed? Any travel involves a degree of risk. Unusual things can happen when we are away from home as we wear different clothing and footwear and do different things when on holiday. When people visit a health professional to get travel advice, essentially what the health professional is doing is advising on how to best manage any risks associated with travel abroad. There may be many questions that need to be asked for this to be fruitful and helpful, so it may take some time. Most GP surgeries at present do not have this time so people travelling may need to get travel advice from elsewhere. Questions you need to ask are:-
Is it safe to travel (to a certain place or in your present condition for example)?
Is it best to take preventive measures to reduce any risks? 
Some risks are predictable - like you might get sunburned if you sit out in the sun too long and do not wear protective sunscreen. Some less predictable - like a Hurricane or Tsunami or even a global pandemic!!
So travel advice is not a perfect science, and the health professional will guide you the best that they can under the circumstances that you personally find yourself in. As with most things, prevention is better than cure, so getting good advice is important, particularly if you are going somewhere that you are not familiar with or where there may be risks e.g. of tropical infections.
We all have had lots of information on Covid 19 recently, so the advice regarding this, and safe travel, is to simply check with the travel company you are using or the national website of the country that you might want to visit to see what the up to date guidelines are, as these have been changing regularly.
So, what about other advice?
The location is relevant as some countries have diseases not found in Northern Ireland that require us to have a vaccination to protect us, and some countries will not allow travellers to enter without proven certification of certain vaccinations (like Yellow Fever for endemic countries and their neighbours, and now even Meningitis vaccinations for places like Saudi Arabia).
The time of year is also relevant as clearly certain things happen more commonly at certain times of the year. You won't get sunburned so easily in December in the Sount of France compared to July!  But, more seriously, there is a meningitis season in Sount Africa and Mosquito seasons which differ in different countries (all to do with rainfall).
Your means of travel brings different challenges and decisions. You might not get jet lag in a car, but you are more likely to suffer with motion sickness. You might get a deep vein thrombosis on a long haul flight if you were flying to Australia but if you sailed there, and were able to walk the decks, that would be so much less likely.
Vaccinations are important to consider and although they may not 100% protect you against certain diseases, they certainly reduce the risks. Some are free on the NHS. it is important to have your Diphtheria, Tetanus and Polio up to date, but other free vaccinations may be recommended for certain places e.g. Typhoid and Hepatitis A vaccinations. Other vaccinations are only available on a private prescription - e.g. Rabies, Japanese B encephalitis and Yellow fever, and although they may be costly, these protect against very serious and even fatal conditions. Remember also that the country you hope to visit may not have as good Medical Services to treat some of these diseases, as they don't tend occur in the developed world. Some countries require proof of Yellow Fever or Meningitis vaccinations as mentioned earlier.
Previous illness is a consideration for you and the person advising you as there are clear guidelines on, for example, air travel with or following serious conditions like a heart attack or stroke or following a fracture (or when pregnant). These are readily available on the "Fit For Travel" website published by NHS Scotland, along with other useful health travel advice or from the Civil Aviation Authority's website.
Current medications need to be considered. A tablet called Doxycycline that many people take can make us very much more at risk of sunburn (it causes photosensitivity and may need to be stopped temporarily) and some stomach tablets (like Omeprazole and Lansoprazole) may make it more likely for us to have a Gastrointestinal infection (the so called V&D). Other tablets make us more prone to dehydration (diuretics) and others to low blood pressure in a hotter climate (certain blood pressure and heart medications). So a medication review may be helpful and important.
So going on holiday comes with some considerations. Not just how to get there and where you will stay, but also what health considerations you need to take into account.
Get in touch!
For further information on our Travel & Vaccination Clinic, please click here.
To book an appointment with our Private GP who can offer a Travel Medical, please text BOOKNOW to 66777 or email info@kingsbidgeprivatehospital.com
---