How to... make the return to work as smoothly as possible
08th, Sep 2022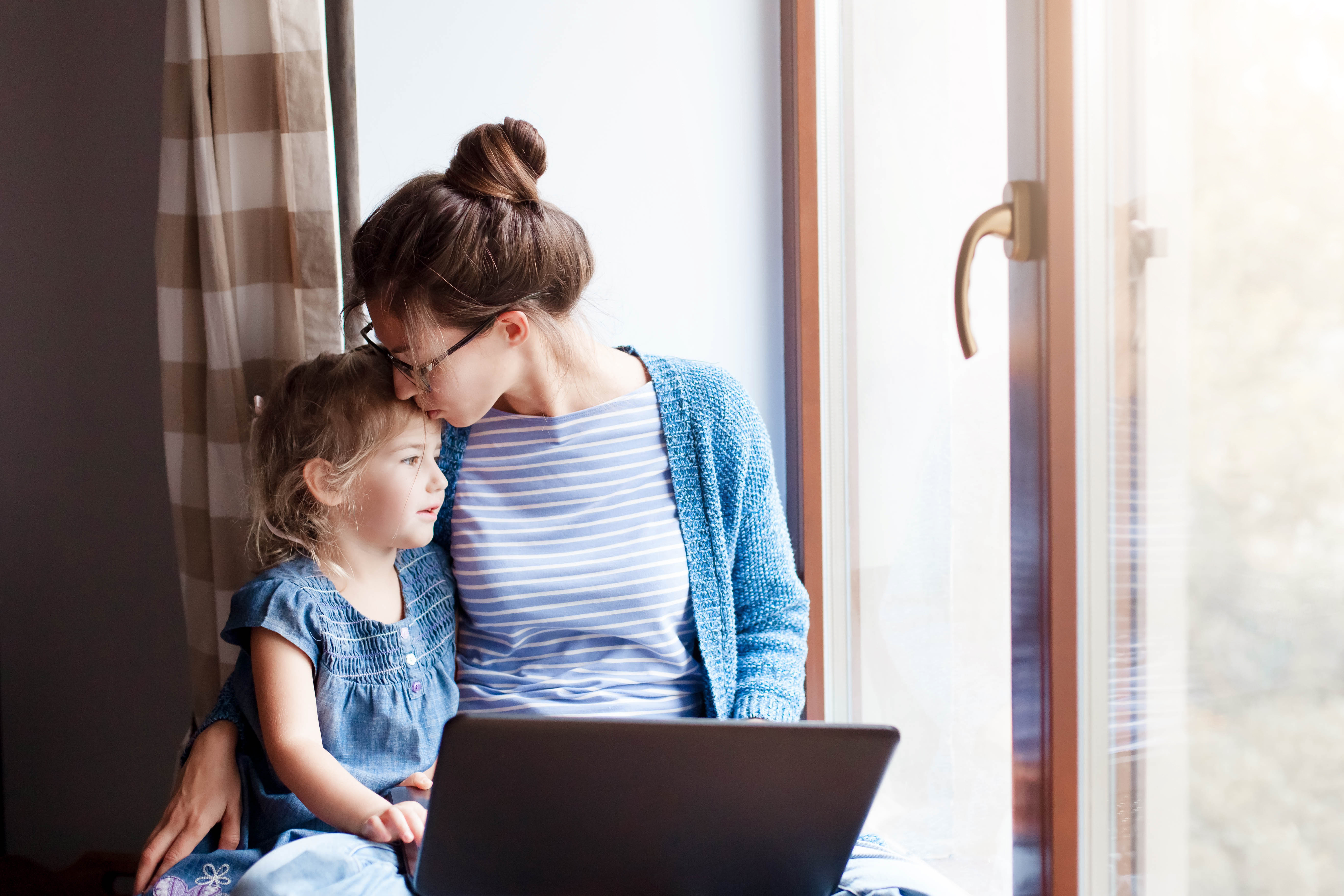 Returning to work and supporting our children emotionally through the process can be daunting in many ways. Dr Kerry Sweeney, Consultant Child Clinical Psychologist at Kingsbridge Belfast offers her advice.
How can parents returning to work prepare and support their children emotionally through this process?
Preparing to go back to work after a lengthy period of maternity/paternity leave can be daunting for many reasons. I have returned to work after each of my three children, so I understand the worries and preparation involved. We worry how our babies will manage and indeed how we will manage without them! However, with high quality care from a small number of additional care givers, babies and toddlers will thrive. The phrase 'It takes a village to raise a child' can be reassuring for parents returning to work; children benefit greatly from high quality care provided by family members, child minders and nurseries. The following are some points, which may help with your preparation to return to work.
Take care of yourself and expectations of yourself as a working parent
I have purposely highlighted this first as it is so important parents take care of themselves emotionally, as this the foundation for responsive parenting. We need to think carefully about our work/life balance, to ensure we support our own emotional regulation/well-being. This helps us to be emotionally available for our children during this transition back to work and beyond.
Children's attachment development is key in the first three years of life and their experiences hard-wire their brain
Children are most receptive to emotional, social & educational development when they are safe and stimulated at home and all environments, they are in. Choose high quality care for your child where there are fewer adults caring for your child. A child minder or family carer naturally reduces the number of care givers, and most nurseries will be mindful of the need for staff stability when providing care to your child. A daily routine is important, which involves both stimulating/developmental activities but also calm, nurturing time.
At home ensure there is plenty of time in the evening for calm, nurturing connections and stimulating, fun activities with your child when you are off work with them. Development occurs in the safety of these key, healthy relationships.
Ensuring you plan plenty of family time is important. Meals around the kitchen table allow for connection and communication. Routines and consistency help us all feel better regulated and in control. Consistent routines around mealtimes, bedtimes and family time help with children's emotional safety and regulation.
A parenting attitude of PACE (DDP, Dan Hughes)- Playfulness, Acceptance, Curiosity and Empathy can be so helpful in relationship/attachment development. As babies develop into toddlers, try to help your child figure out how to make sense of what they are experiencing in any aspect of their life, using acceptance, curiosity, and empathy. Playfulness enables relationships to grow and develop and helps a child feel special.
Sensory regulating activities enhance emotional regulation
Children are soothed by nurturing care at home and within their day care setting. Considering sensory regulation is of upmost importance as this is key for emotional and physical regulation. Your day care provider should encourage familiar soft toys and possibly blankets to be brought with your baby/toddler. The smell, touch and sight of these familiar items can be soothing for children. They should also discuss your child's established routine and help to adhere to this during the day, which will also enhance your child's regulation.
It is also important that the care provider can support your child to engage in a range of   physically regulating activities. Babies and children should be able to go outdoors to explore, play and take part in a range of activities, which can reduce anxiety, improve emotional well-being and social interaction. Encouragement for children to take part in a range of activities and support to try new things is important.
Introductions/transition
Whoever you choose to care for your child should provide a transition phase to gradually help your child build up to the time they will spend in this environment. They should provide reassurance and communicate openly with you about your child, how the transition phase is going and ideas to improve this if you have concerns. Most babies and toddlers settle quickly into their new day care setting, and this provides much needed reassurance for parents who are also settling into their new work routine!
Get in touch
Dr Kerry Sweeney offers this therapeutic model and other models for children, teenagers and families through Kingsbridge Maypole Clinic in Holywood. To schedule an appointments or to find out more, text BOOKNOW to 66777 or visit kingsbridgeprivatehospital.com
Source: Belfast Telegraph
---