Meet The Queen's Elite Athletes - Hugh Moore
30th, Mar 2023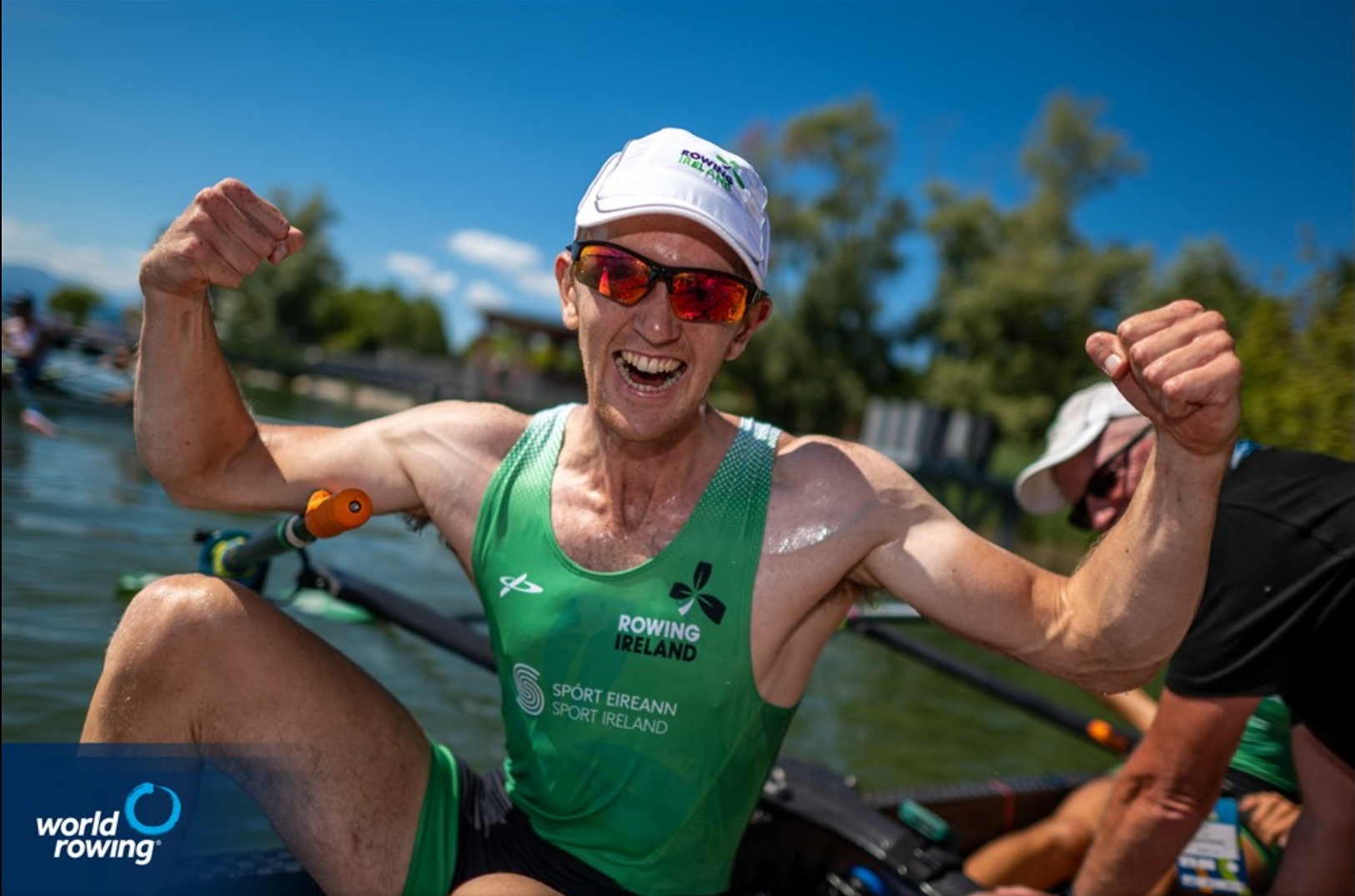 Kingsbridge Physiotherapy & Sports Injury Clinic works in partnership with the athletes, coaching staff and fitness teams at Queen's Sport, Queen's University in Belfast. As we approach the final semester we wanted to shine a light on some of the students and Elite Athletes that we are delighted to support.
Next up is Hugh Moore, Full-Time Animal Behaviour & Welfare student and Elite Athlete Rower at Queen's who would like to break into the Lightweight Men's Double for Ireland following his biggest influence in Sport, Fintan McCarthy, Olympic and World Champion.
Are you a morning person and if so what's the first thing you do when you waken up?
I am very much a morning person! At the moment I'm training full time but when I'm home the first thing I do is help my dad with the milking on the farm at 6.30am.
What's your favourite meal time of the day and what are you most likely to have on your plate?
Dinner! I love Steak and Chips.
Is nutrition important to you and if so do you take any health supplements daily?
Yes definitely, I take Kinetica supplements, especially when I am training.
How many times a week do you go to the gym, what is you least desirable exercise and why?
At the moment I'm training 15 to 16 sessions a week… that's rowing!!!
Have you ever been injured through your sport?  If so, what happened to you and how long were you recovering? 
Yes I hurt my back and possibly tore a muscle in training nearly 2 years ago.
What do you do to relax? 
"What is relaxing?" lol I like to read books and study my Bible. I'd also watch the odd movie or TV series in the little spare time I have.
If you didn't like rowing so much, what other sport do you think you might excel in and why? 
None! Rowing has always been my sport of choice.
How many hours sleep to you get on average and do you think this is enough?
I try to get 8 hours when possible.
What is the best advice you've ever been given? 
"Enjoy your sport and enjoy life!"
Over the next 12 to 18 months what are your overall objectives whilst being on the Elite Athlete Programme at Queen's and what do you love most about being a student on the course?
I want to keep getting faster and will try and break into the Lightweight Men's Double for Ireland.
Who are your biggest Influencers in Sport and in Life?
The athlete who has inspired me the most would be Fintan McCarthy, Olympic and World Champion in the Lightweight Double.
How did you hear about the EAP Programme at Queens? 
I joined the Rowing Academy in 2018. The EAP programme is a hard process to get through, but I was able to progress from the academy to the EAP programme the following year.
How do you find the support from Kingsbridge Physiotherapy Clinic and being able to avail of Athlete Profiling?
I would use the clinic regularly with Shea to keep on top of niggles during training. He is a brilliant physio who has helped me a lot over the years, and I trust him implicitly. I had never done strength testing before, but it was a great indicator or baseline to give you a marker of your strength for the year.
What have been memorable achievements so far, and what is in the pipeline for the remainder of the year?  
In 2022 I won a silver medal in the Lightweight Double Scull with Ciaran Purdy at the U23 World Rowing Championships. I also competed at the World Rowing Championships in Czech Republic at start of September 2022 where I was placed 21st overall in the Lightweight Single. I had been enjoying a well-deserved break before the trials in November for the Irish Team. I am training full time currently and heading to Italy for a training camp with the Irish team now. I'm hoping to race at the European Championships at the end of May, then the World Championships at the start of September.
And lastly, what is the end goal?
To represent Ireland at the Paris Olympic games next year in the Lightweight Double.
For further information on our services available at Kingsbridge Physiotherapy Clinic, please click here
If you would like to find out more about the Queen's EAP Programme and other programmes available, please click here
---