Prostate Cancer - Who is at risk and what are the warning signs?
03rd, May 2023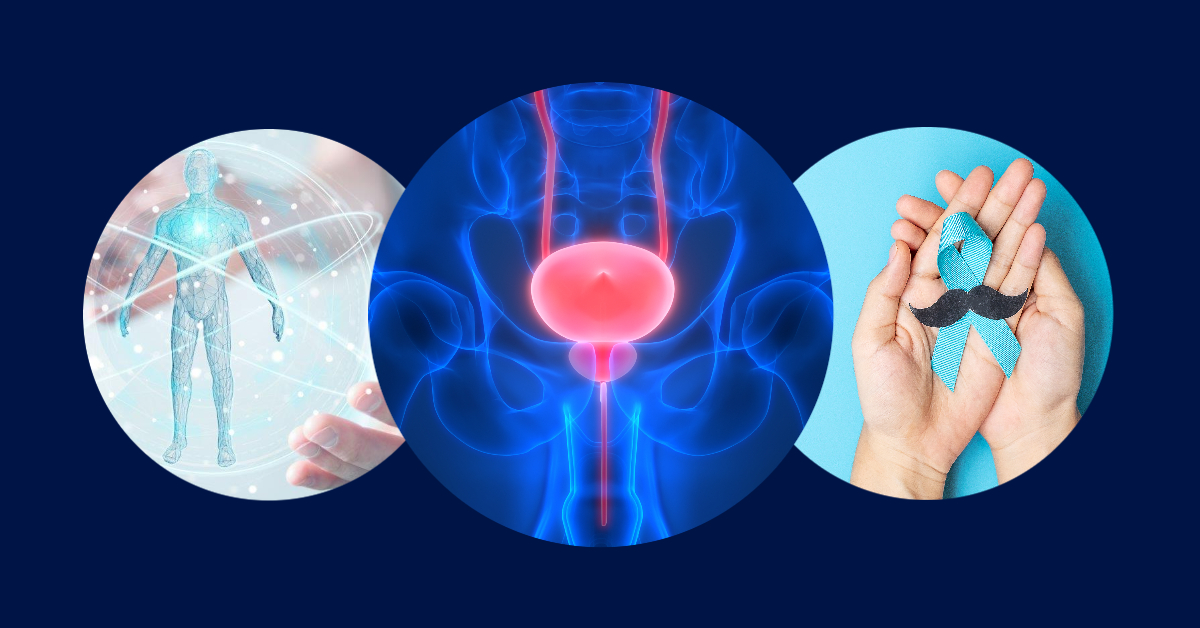 Prostate cancer affects 40,000 men in the UK every year. Prostate health can be a topic that many men shy away from, but we urge all men, especially those over 50 to keep a regular check on their prostate health.
Who is at risk and what are the warning signs?
The exact causes of prostate cancer are unknown, however, there are certain factors which put you at a greater risk of developing prostate cancer. These include the following:
1. Age
Prostate cancer is quite rare in men under 50. More than half of all cases are diagnosed in men over 70. Age is the most significant risk factor of all for prostate cancer. The older you are, the greater the risk. In old age, up to 8 out of 10 men have prostate cancer cells in the prostate.
In the UK, about 1 in 9 men will get prostate cancer at some point in their lives. Remember, this is lifetime risk and involves men who get prostate cancer at any age, up to 85 or more. The risk of developing prostate cancer in younger men is much lower than 1 in 9.
2. Ethnicity
Prostate cancer is more common in black Caribbean and black African men than in white or Asian men. In the UK, black African and black Caribbean men are 2 or 3 times more likely to develop prostate cancer than white men. Asian men have a lower risk than white men.
3. A family history of prostate cancer
If you have a father or brother diagnosed with prostate cancer you are 2 to 3 times more likely to get prostate cancer yourself, compared to the average man. The age that your relative is diagnosed with prostate cancer may also be a factor. If they were diagnosed before the age of 60, this increases your risk by slightly more than if they were diagnosed after the age of 60. If you have more than one first degree relative diagnosed with prostate cancer (at any age) your risk is about 4 times that of the general population.
If your relative was young when they were diagnosed, or if you have several relatives with prostate cancer, these could be signs that there is a faulty gene running in the family. The younger the age at diagnosis, the more likely it is that an inherited faulty gene is the cause. Remember that for there to be a faulty gene at work, the affected relatives have to come from the same side of your family (your mother's side or your father's side).
4. Obesity
Although there isn't yet a clear link between obesity and developing prostate cancer, research suggests that for every five-point increase in BMI the risk in dying from prostate cancer rises by 10%.
Some of the warning signs of Prostate Cancer may include:
Having to rush to the toilet to pass urine
Difficulty passing urine, including straining to pass it or stopping and starting
Passing urine more often than usual, especially at night
Pain when passing urine
Blood in the urine or semen
A sense of not being able to completely empty the bladder
If you notice any of these symptoms, please seek medical advice. However, very early prostate cancer generally does not cause any symptoms at all. For this reason, it is recommended that men over the age of 40 have a regular prostate test.
At Kingsbridge Private Hospital, we offer comprehensive medical services for men's health and offer complete prostate screening services.
Get In Touch
If you would like to book an appointment or require further information on the available options, please do not hesitate to contact our private patient booking team via our online enquiry form.
---