Q&A With Mr Brian MacCormack, Paediatric Surgeon
26th, Sep 2022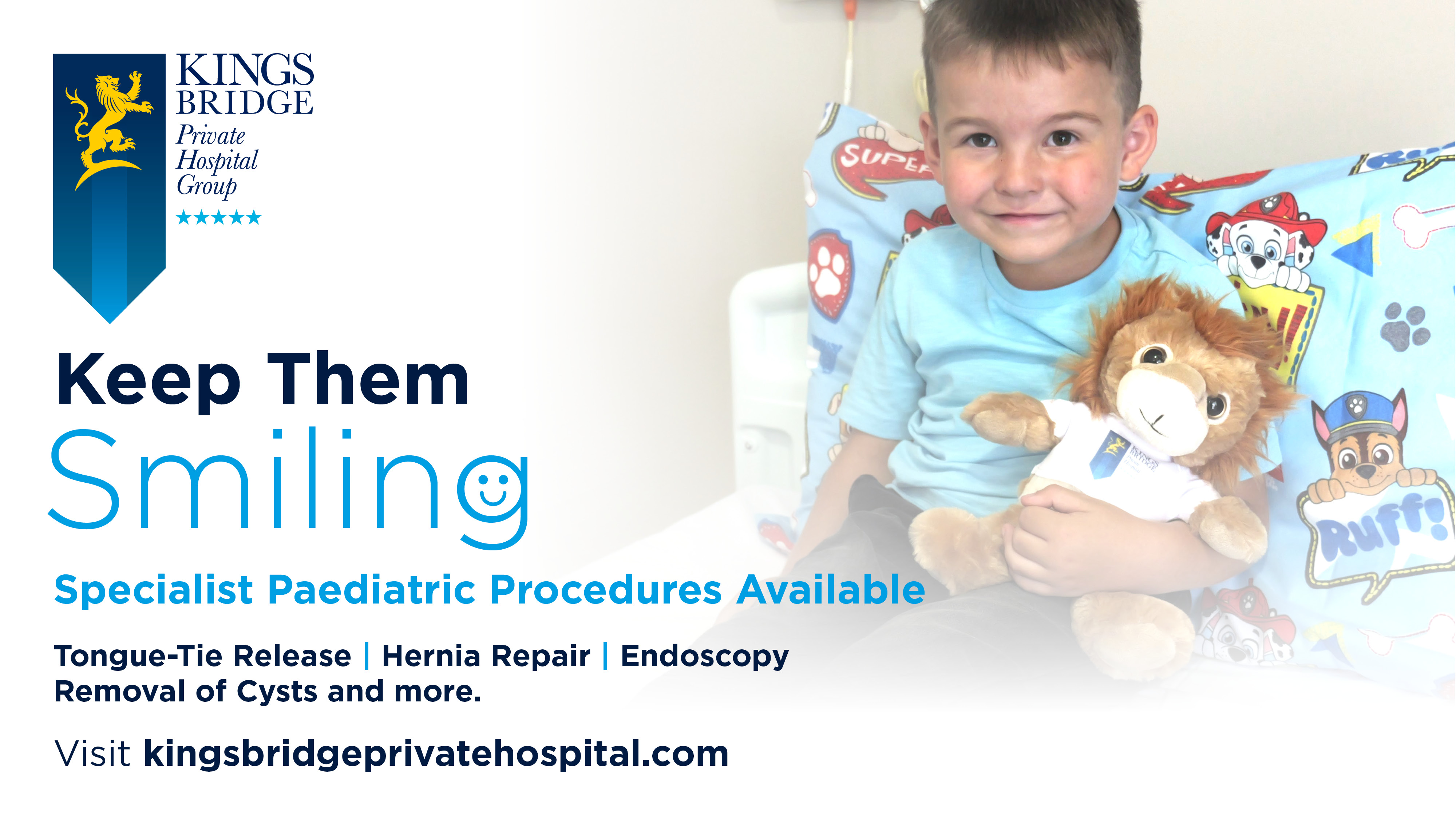 Mr Brian MacCormack is a Specialist Paediatric Surgeon with over 10 years' experience in his field. He provides professional and timely management of surgical conditions affecting infants, children and young people and his mission is to help you and your child on the journey to a healthier and happier life, with a child-centred service and a warm and welcoming environment. We took some time to find out a bit more about Mr MacCormack, common issues he sees and what services and treatments he can offer.
What made you go down the route of studying paediatric surgery?
My little brother's life was saved by a Paediatric Surgeon when he was a tiny baby. He was born prematurely and shortly after discharge from hospital he developed bacterial meningitis. A friend of the family, who was a paediatric surgeon, noticed that he was really sick, and immediately drove him to hospital. My brother was placed on a ventilator for 2 weeks and undoubtedly his life was saved in part by the early diagnosis. This surgeon is naturally a bit of a superhero in our house. When I was old enough to need a bit of work experience he took me under his wing and I went off to medical school with a dream of becoming a paediatric surgeon. It has always been the part of medicine that has excited me the most - it's such a varied practice. I operate on premature babies under 500g all the way up to 16-year-old adolescents who are adult sized. I feel incredibly privileged to be doing this every day.
What is your favourite part of your job?
The most rewarding part of my job is definitely working with children and their families. Kids, unlike adults, very rarely feel sorry for themselves. They also have an amazing ability to heal despite what life throws at them. It's an absolute privilege to work with children and help them overcome the various conditions that affect them. I am so grateful for the ability to be able to take someone's child away to the operating theatre and make them better. The relationship that I develop with children and their families in those moments is priceless.
If a parent has a concern or has noticed something unusual, what should be their first protocol?
I always say that parents know their children better than anyone else, so its vital that we listen to parents when they have concerns. Often the first port of call will be the family doctor or general practitioner. There are a number of websites such as nidriect.gov.uk where parents can find useful information about a variety of symptoms. At mrbrianmaccormack.com I also have specific information sheets, videos and blog posts about a broad range of paediatric surgery conditions that are freely available.
How common are the issues you see and are they easily treated?
The majority of issues that I see in the clinic are fairly common and often easily treated. With conditions like undescended testes, the earlier we intervene with surgery, then the better the outcome. Likewise, with constipation, if we intervene sooner the condition is much easier to manage. Less than 5% of children with constipation will have an underlying medical or surgical cause. An experienced doctor should be able to pick these conditions up with a careful history and examination in most cases.    
What kind of paediatric services do you offer?
As a paediatric surgeon I offer consultations for infants, children and young people up to age 16. The common surgical procedures would include circumcision, hernia and hydrocoele repair, tongue-tie release, removal of lumps, ingrown toenails and camera tests (endoscopy). I also offer consultations for severe constipation.
What is the patient pathway to access the paediatric services you offer?
I am contactable directly by emailing info@mrbrianmaccormack.com or patients may call 028 9066 7878.
Consultations are available at Kingsbridge North West in Ballykelly and on Tuesday mornings between 9.30am and 12.30pm at the Kingsbridge Maypole Clinic, Holywood.
To view Mr MacCormack's full profile and the services he offers, click here
If you would like to book an appointment with Mr MacCormack, please email appointments@kingsbridgehealthcaregroup.com
For further information, please visit kingsbridgeprivatehospital.com
---