Sleep Matters With Dr Simon Hawe, Private GP
05th, May 2023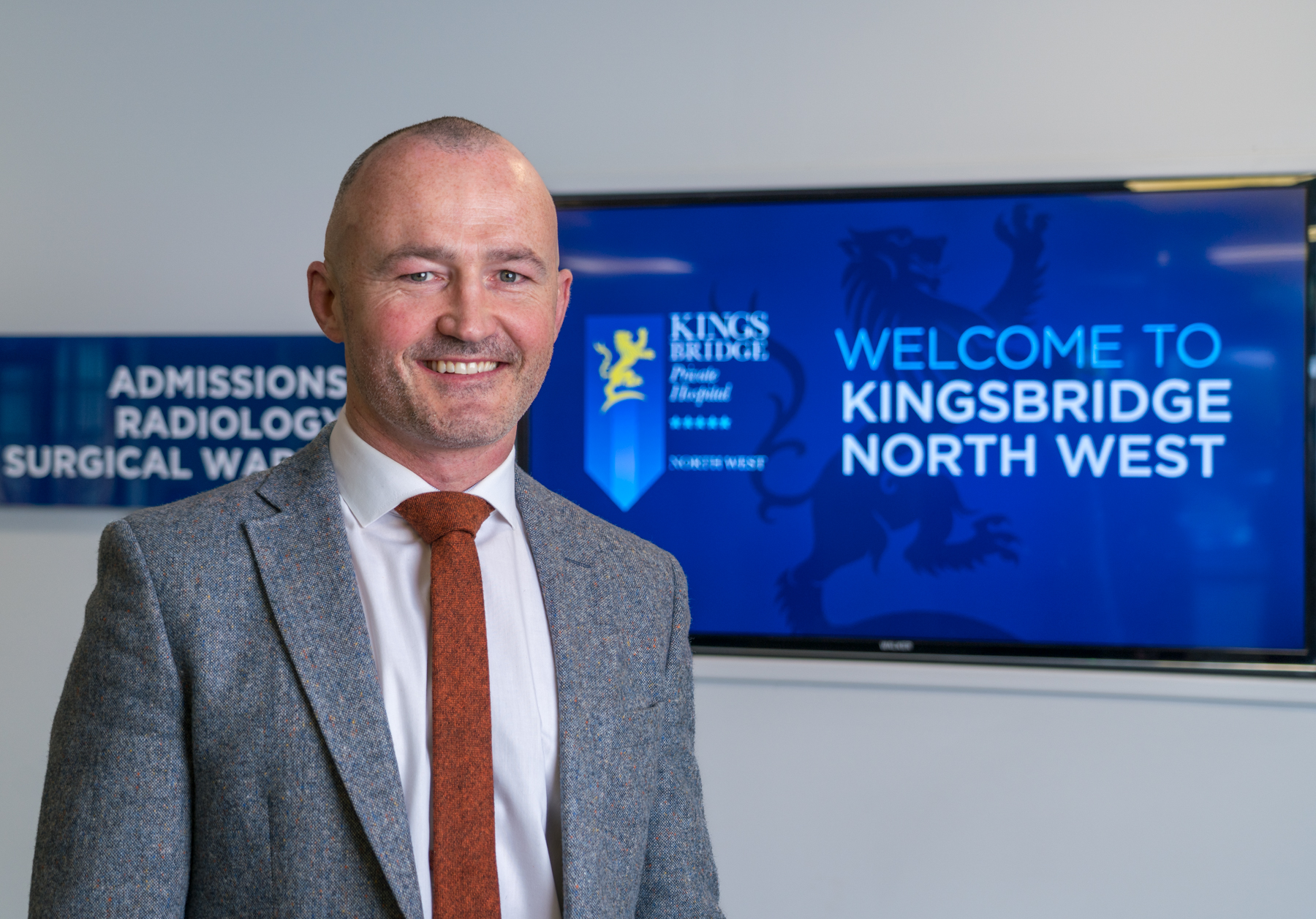 Dr Simon Hawe, NHS and Private GP holds clinics at our newer location within the Mid-Ulster Clinic in Magherafelt. This week he talks to us about modern day sleeping habits, the negative impact too little sleep can have on our health, and he offers his top tips to help good sleep.
How much sleep do we need? 
"The way we are living our lives in the Modern world has impacted our sleeping habits. Oxford University researchers have claimed that we are sleeping an hour less than we feel we need.
In 1879 - Thomas Edison invented the light bulb. Before the invention of artificial light the average person slept for 10-11 hours every night with their patterns dictated by the rising and setting of the sun. Currently the average person in the UK sleeps about 6-8 hours a night.
Why does sleep matter? 
A lack of sleep has been shown to have a negative impact on our health. It causes increased risks of Obesity, Type 2 diabetes and Alzheimer's disease.
Frequent use of phones and TVs at night, which emit blue light also reduces the secretion of Melatonin by our brain which is the hormone that helps us feel sleepy.
Research has shown that during sleep there is a 60% increase in the interstitial space between our brain cells. This results in an increase in exchange of our cerebrospinal fluid. It has been shown that when we sleep the body much more efficiently removes neurotoxic waste from the brain that has built up when we are awake. In simple terms, when we sleep the brain shrinks and allows a flow around the brain tissue to wash away harmful toxins that have built up. That is one of the reasons why sleep has such a restorative function."
What are your top tips for good sleep?
Have a routine: Our bodies like rhythm! Have a going to bed time and a waking up time and try to stick to them.
Avoid screens (phones, TV, Computer and Laptops) for 60-90mins prior to bed and don't use them in the bedroom. Ideally don't bring your phone into your bedroom at all.
If you often go to bed and mull over the day or think about all that has to be done the next day: Take 5 minutes before you go to your bedroom to journal or make a list of things to do for the following day.
Be thankful for 3 things: not every day is a good day but there is good in every day. Often the last thing that we think about is the thing that we mull over when we are going to sleep. Create an end of day habit of being thankful for 3 things. That way you are more likely to ruminate on those things.
Get In Touch!
Dr Simon Hawe is one of Private GP's from Kingsbridge North West located within the Mid-Ulster Clinic in Magherafelt, one of our newer Private GP Clinic locations, and offers a full range of primary care services. To book an appointment with Dr Hawe, text BOOKGP to 66777 or contact the Mid-Ulster Clinic directly on 028 7966 8380
---
References:
http://www.ox.ac.uk/news/2016-04-01-public-missing-out-night%E2%80%99s-worth-sleep-every-week#
Sleep Drives Metabolic Clearance from the Adult Brain. Lulu Xie et al, Science 18 Oct 2013, Vol 342, Issue 6156 pp 373-377: http://science.sciencemag.org/content/342/6156/373
---