Start 2023 Off The Healthy Way
03rd, Jan 2023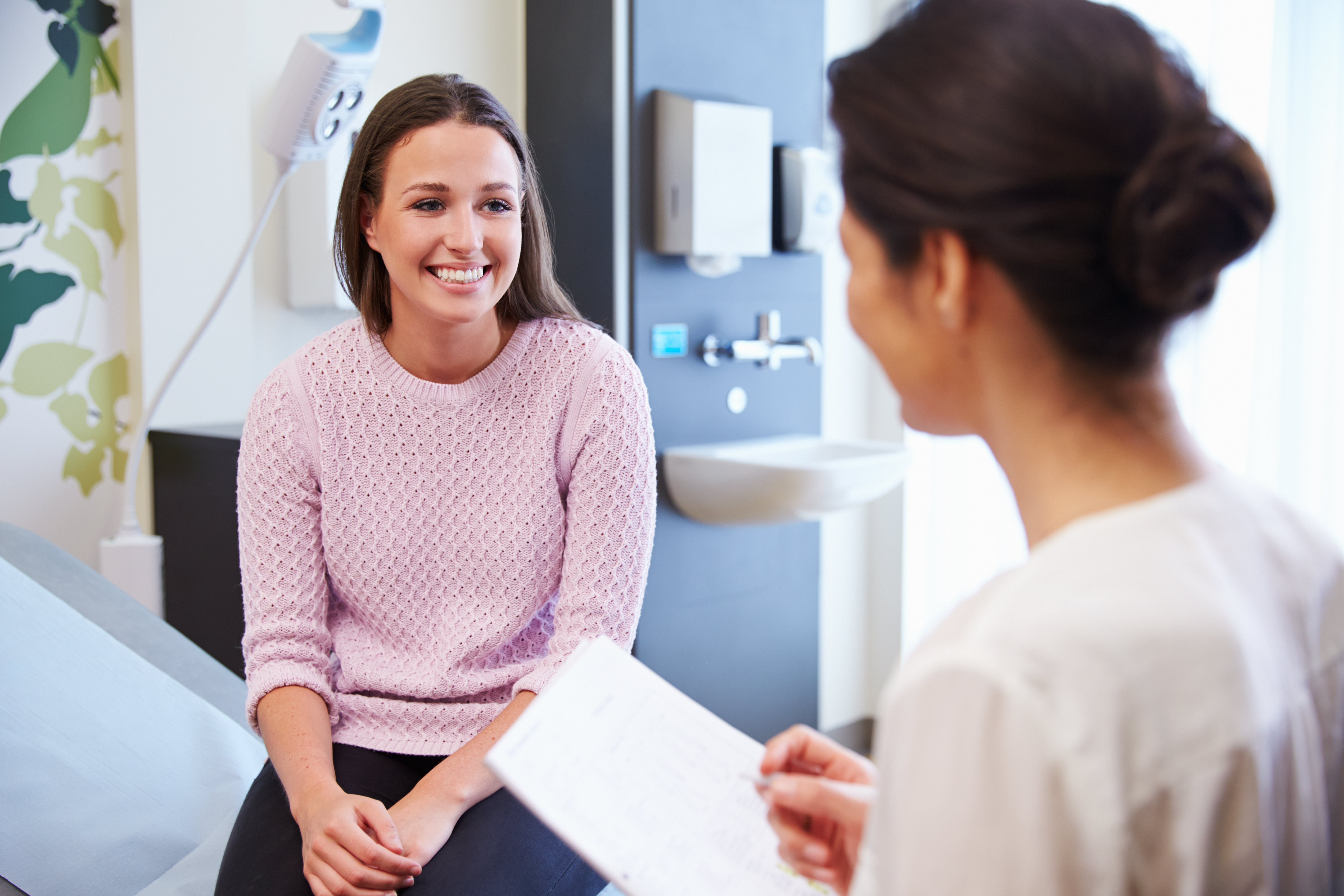 As we start off the 2023 year, we have come to the time of year were we like to have a think back on the year past, reflect and decide on new year's resolutions and goals. Have you decided what will yours be going into 2023?
Maybe you want to start a new hobby or save better? One resolution many of us make is to improve our health, and after we enjoy the Christmas festivities, January is no better time to do so. At the Kingsbridge Healthcare Group, we want to make sure that we can offer a range of medical services and treatments from our various locations to help give you the support, or push in the right direction, to make those changes for a healthier life for you and your family. Check out some of them below.
Feeling under the weather after all the Christmas Festivities?
Our GPs are here to help! As the first point of contact to begin your journey to treatment and better health, our GPs can provide a quick and seamless pathway for your future care with access to 30 minute appointments and resources to make a sound diagnosis and referral.
Available at Kingsbridge Belfast and Kingsbridge North West
We also have a Private GP Service in Sligo through our partnership with Medicentre GP Practice
Want to find out where your health is at?
Make prevention your priority in 2023 with a BUPA Health Assessment. Our trained nurses and health advisors carry out all our assessments and can discuss any specific health concerns you may have.
Maybe you haven't been feeling yourself for a while or there is something about your general health that just isn't sitting right with you. BUPA Health Assessments are perfect for a full round up of your overall health and fitness and includes additional tests where required.
Available in Belfast at our BUPA Health Centre.
You can find out more about our BUPA Health Assessments and book a health assessment online by clicking here.
Losing sleep over the number of trips you are making to the bathroom?
At our Kingsbridge Prostate Clinic in Belfast, we offer a fast and streamlined service from GP referral right through to Urology and Oncology treatment. You can gain immediate access to a Prostate Screening test (PSA) from only £60 with results within 48 hours and a direct referral onwards if required.
If you have any concerns or would like to find out more about prostate cancer symptoms, risk factors or treatments available, please visit kingsbridgeprostateclinic.com
Worried about your own or a loved one's hearing?
Ear health is often something we take for granted however slight changes can have a big impact on our daily lives. At Kingsbridge Hearing Care our experienced Audiologists are professionally trained to diagnose and treat various hearing conditions early so you can take action and continue to hear a clearer future.
Kingsbridge Hearing Care is located in Belfast, Newtownabbey, at our Maypole Clinic in Holywood and in Ballykelly. To find out more or to make an enquiry today, please visit kingsbridgehearingcare.co.uk
Need a diagnostics scan?
At Kingsbridge Private Hospital we can provide rapid access to our on-site state of the art scanning facilities to receive the results you require to better understand your treatment needs.
Our scanning facilities are available in Belfast, Ballykelly and Sligo. You can find out more or make an enquiry online at kingsbridgeprivatehospital.com
Worried about your child's communication skills?
Our Speech and Language Therapists aim to develop children's Speech, Language and Communication skills by providing specialist assessment, advice, support, training and therapy to children of pre-school/school age, their parents and carers. 
At Kingsbridge, our Speech and Language Therapists work with children who have a range of speech, language and communication needs including:
Difficulties understanding spoken language
Difficulties using language to communicate 
Late Talkers
Unclear Speech due to articulation and phonological difficulties
Stammers
Voice problems 
Developmental delays
Diagnosed impairments - genetic or medical
You can find out more about our Speech and Language Therapy services or make an enquiry online at kingsbridgeprivatehospital.com
Do you have concerns about your child's health?
At Kingsbridge Private Hospital North West we provide a range of paediatric services for infants, children and adolescents in the comfort of our five star facilities. Our specialists and care team will work closely with parents and care-givers to make the time your child spends with us as comfortable and pleasant as possible.
Our Consultant Paediatricians can offer consultation and treatments for various conditions, including:
Urinary tract infection
Incontinence, faecal/urinary
Constipation
Altered bowel habit
Dietary intake/feeding problems
Recurrent upper/lower respiratory tract infections
Haemangioma
Skin conditions
Allergies
Growth concerns
If you have any concerns about your child's health or would like to find out more about our paediatric services, please visit kingsbridgeprivatehospital.com/northwest
Noticing a change in your child's vision?
Dedicated paediatric services are also available at Kingsbridge Opticians. It is never too early to have your child's eyes examined. Our small and quiet independent practices are the perfect setting for paediatric eye care. We have a wide range of children's frames, and our optical dispensing technicians have unparalleled lens design knowledge to give your kids the best cosmetic lens finish possible.
To find out more about our Paediatric eyecare services, please visit kingsbridgeopticians.co.uk
And remember… kids go free at Kingsbridge Opticians!
As always, our promise is to provide you with rapid access to treatment and over 300 specialist consultants at a time convenient to you.
To find out more about our services, treatments and consultants within are various locations, please visit kingsbridgeprivatehospital.com
Wishing everyone a very healthy and Happy New Year!
---