The Importance Of Lifestyle Interventions
19th, Apr 2023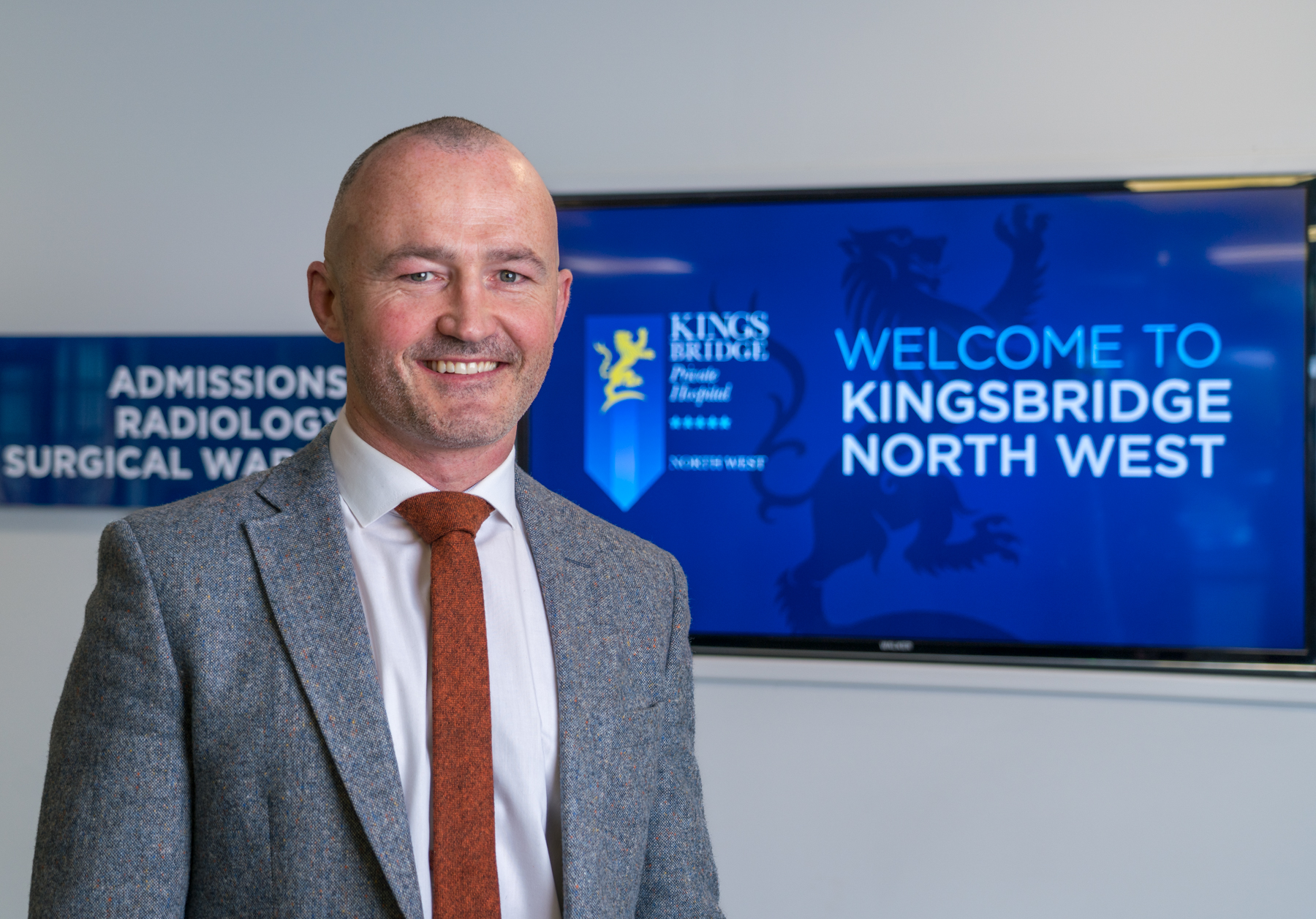 Dr Simon Hawe, NHS and Private GP holds clinics at our newer location within the Mid-Ulster Clinic in Magherafelt. This week he talks to us about his experience within the public and private healthcare sector and how lifestyle interventions are the best step to treating and reversing many common conditions.
Hi Simon, tell us a little bit about yourself?
Hi, I'm Dr Simon Hawe, NHS GP and Kingsbridge Private GP at the Mid-Ulster Clinic. I'm a runner, nature lover, gardener and beekeeper who passionately believes that the best way to optimize our physical and mental health is to prioritise lifestyle interventions alongside the best medical care.
Why are lifestyle interventions so important?
Many of the most common conditions managed in the health service can be treated and reversed with lifestyle interventions. I love to empower people with the tools, knowledge and resources to make those positive changes. Often these positive changes are best made with others. When positive changes are made in community they gain momentum, are more sustainable and others get inspired along the way. Whether that's sharing good recipes or walks/runs with friends; all of these things add up to improvements in health and wellbeing. 
What are the pillars of lifestyle medicine?
Movement / Activity 
Food
Sleep Optimisation
Stress Management
Community / Healthy Relationships
A strong sense of community and healthy relationships encourage these other pillars to flourish. Being active is much more fun when you do it with others. A good meal is better when shared in community. Managing stress is easier with the advice of a trusted friend.
We are at crisis point in the health of our Community and Nation. The NHS is sinking under the weight of potentially preventable and often reversible diseases. Our lifestyles and culture have become the perfect storm for precipitating Type 2 Diabetes, Hypertension, depression, anxiety, Heart disease, Stroke and chronic back pain.
But there is hope! By optimizing the pillars of our lifestyle together, small changes can precipitate dramatic improvements in our health and happiness and reverse these disease processes. Our bodies can be restored to function how they were meant to.
What differences do you see as a GP within the NHS and the private sector?
As a GP who works in the NHS most of the time, I understand the pressure that GPs are under to meet the ever-increasing demands of the NHS. Unfortunately, that workload pressure often means that in the NHS we do not have time to spend with patients helping them figure out what ways they could potentially optimise their lifestyle to manage their condition better. That is one of the benefits of a Kingsbridge Private GP appointment. Your GP has a protected 30 minute appointment free from other distractions and pressures to help develop the best plan to optimise your health.
Get In Touch!
Dr Simon Hawe is one of Private GP's from Kingsbridge North West located within the Mid-Ulster Clinic in Magherafelt, one of our newer Private GP Clinic locations, and offers a full range of primary care services. To book an appointment with Dr Hawe, text BOOKGP to 66777 or contact the Mid-Ulster Clinic directly on 028 7966 8380
---
Links:
https://bslm.org.uk/
https://thefoodmedic.co.uk/2018/01/the-lowdown-on-lifestyle-medicine/
---