At Kingsbridge Private Hospital North West we provide a range of paediatric services for infants, children and adolescents in the comfort of our five star facilities.
Specialising in All Aspects of Paediatric Care
The Kingsbridge North West Hospital is registered to provide paediatric care and treatment for patients over the age of one year. All our services are consultant-led, and we offer a wide range of treatment options under one roof. We are proud to actively promote the rights of children and advocate the provision of appropriate services for children within the hospital.
Our facilities ensure that patients receive the highest standard of care. All children will receive that care within our dedicated Paediatric Unit, staffed by experienced and qualified Paediatric Nurses.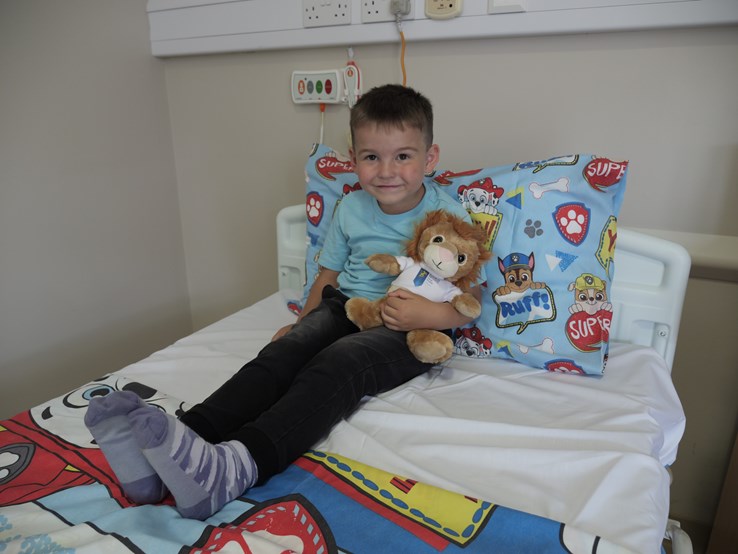 Paediatric General Surgery
Thanks to our state-of-the-art facilities, we are able to provide complex as well as simple surgical and medical procedures, together with a wide range of supporting therapies and treatments. Working closely with you, we will help you to prepare your child for their procedure or treatment, and encourage them to talk about any fears or questions they may have. A hospital can be an intimidating environment for any child, and we endeavour to make your child's stay with us as pleasant and comfortable as possible.
We offer a wide range of Paediatric surgeries and treatments within different specialities, including:-
Circumcision
Hernia Repair
Orchidectomy
Orchidopexy
Preputioplasty
Excision of Cyst
Endoscopy
Ear, Nose and Throat (ENT)
Our ENT specialists have years of experience in handling a wide range of conditions affecting the ears, nose and throat. Whether your child is in need of a tonsillectomy, or is booked in for a tongue tie correction procedure, you can be sure of the best care and attention possible at all times.
We specialise in the following ENT procedures:
Vents
Adenoidectomy
Tonsillectomy
Tongue Tie
Plastic Surgery Procedures
Here at the Kingsbridge North West Hospital, we offer a wide range of plastic surgery procedures, and our surgeons have many years of experience in surgical procedures for children.
Here are just some of the procedures we can offer:
Scar Revision
Otoplasty
Cleft Lip Repair
Excision of Cyst
General Surgery and Orthopaedic Procedures
In addition to some of the more complex surgical procedures, we are also able to help with general surgery and orthopaedic treatments. Many of these procedures are carried out on an outpatient basis, and we can give you all the information you and your child need before your treatment takes place.
We offer the following general surgery and orthopaedic procedures:
Ingrowing Toe Nails
Excision of Cyst
Excision of Ganglion
Arthroscopy
We aim to offer a pleasant and comfortable environment for children and parents. Our friendly team is on hand at all times to answer your questions and ensure you feel completely happy and at ease during your time with us here at the hospital.
If you would like to book an appointment or require further information to set up your consultation or for further information about Paediatric Surgery, please do not hesitate to contact our private patient booking team via our online enquiry form.

Alternatively,
;