Snack Smarter This Festive Season
09th, Dec 2020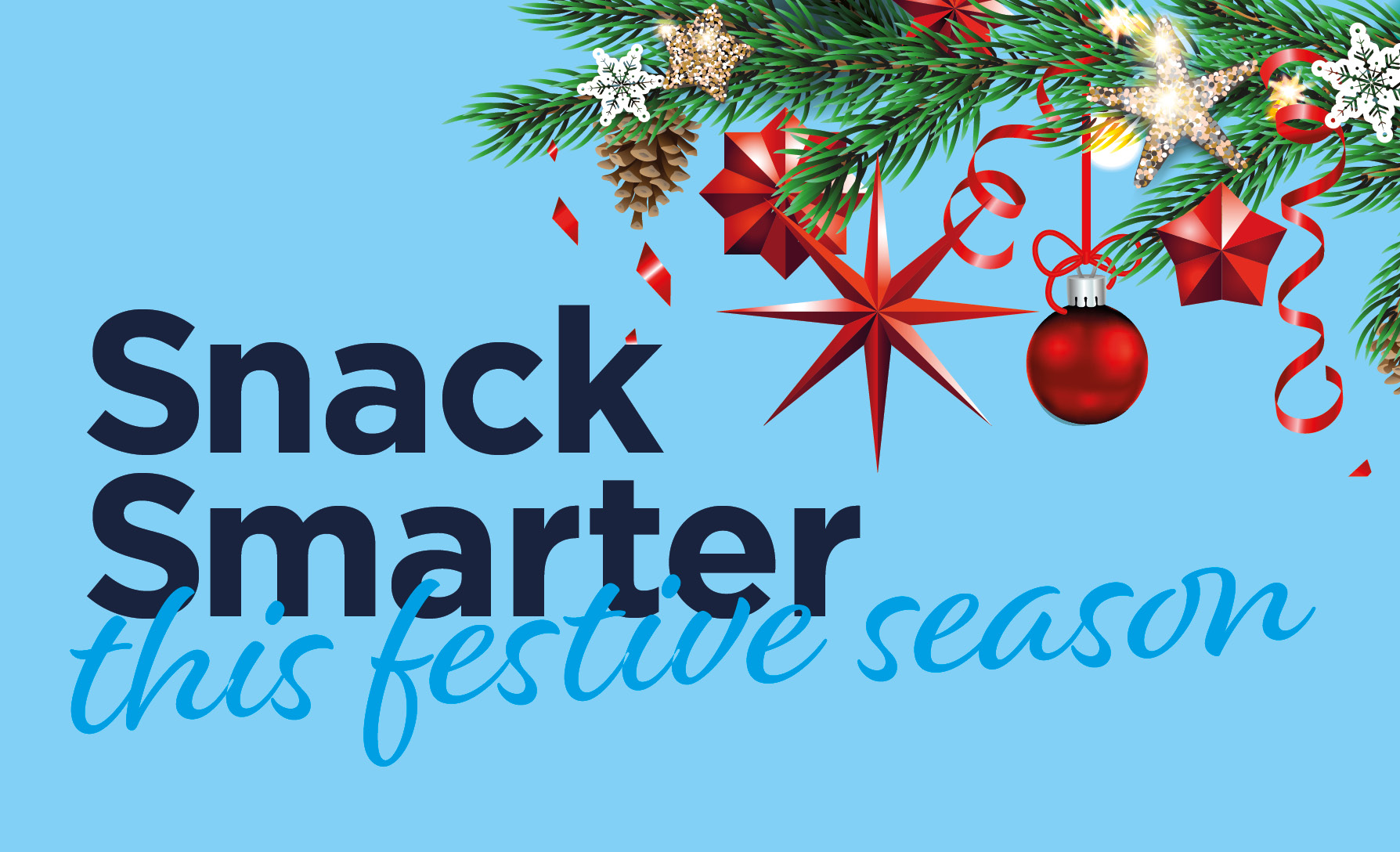 It's that time of year, when all our healthy eating habits go right out the window. 'Sure, it's the festive season!' many of us will say, however we shouldn't let this be the green light to overindulge! We spoke to Hannah Frazer, Healthcare Assistant at Kingsbridge Private Hospital and Qualified Nutritional Therapist from the CNM College London who gave us some nutritional advice to take into account as we enjoy the Christmas period.
How do you stay healthy during the Christmas season?
​I stay healthy by keeping my normal routine as much as I can, so I still stick to exercising, I may switch out the gym for a family walk but I will stay active regardless. I try to have a good portion of protein for breakfast (20 grams is good, eggs are easy and versatile) as this sets the tone for the day and will help curb cravings. I try and remember to still drink plenty of water as there is alot more alcohol and sweet drinks going around. I indulge and enjoy myself and by allowing myself some of my favourite things this reduces over eating. Most importantly I relax and enjoy spending time with my family, we have worked hard all year so taking to time to recharge is so important for us all.
What vitamins and nutrients are essential throughout the colder months and why?
Vitamin D as we have much less sunlight from October to march, its essential for good immunity and bone health. A good multi vitamin if you feel you need it but gaining your nutrients from diet first is the most important.
What foods can be helpful for anyone experiencing low moods?
Lean proteins, complex carbohydrates such as oats and rice and healthy fats and omega 3's from foods such as oily fish and nuts and seeds. And always plenty of fresh produce full of fibre are essential for keeping your mood good, it can be hard in the darker months to choose the right foods but keeping our diets healthy can really see us through. Eating a balanced breakfast is important to give you the energy for your day and start off with the right intentions. Porridge with fresh fruit and seeds, eggs on wholemeal toast or some natural yoghurt with fruits and nuts are all good options.
Do you have any advice to help limit snacking throughout the day?
Getting enough protein and fat at each meal and drinking enough water are the two most important ways to reduce cravings for sometimes unesscery snacking. 20-30g of protein at breakfast will set the tone for the day and help keep your hunger balanced. If you struggle to include protein at your meals you could consider a good quality protein powder as a way to reach your individual target. Healthy fats also aid balanced blood sugars and regular hunger levels. Keeping hydrated with water is also essential for keeping you satisfied as dehydration can sometime be mistaken for hunger. So when you want to snack have a glass of water fist and see if you are still hungry in 15 minutes.
Do you have a festive, healthy and easy to make recipe that you could share?
I will give you one of my favourites and really quick but delicious recipes you can use as a Christmas recovery recipe as a healthier option after all of the indulgence. Its Summer in Winter Chicken and so delicious. Best served with rice or baby potatoes and some broccoli and cauliflower.
Check out the recipe here - https://www.bbcgoodfood.com/recipes/summer-winter-chicken

For further information on our services at Kingsbridge Private Hospital or to book an appointment:
Call 028 9066 7878
Visit kingsbridgeprivatehospital.com
Email info@kingsbridgeprivatehospital.com
---