Dermal Fillers
Dermal Fillers are injections used to restore lost volume to the face and smooth out lines and wrinkles. They can also be used to contour and add definition to the cheek bones, forehead, temple area, nose, chin, jaw line, lips and brows. We use temporary (HA) Hyaluronic Acid Dermal Fillers which is a naturally occurring substance in the skin.
Dermal fillers are approved for specific uses, including correcting moderate-to-severe facial wrinkles and skin folds. Increasing fullness of lips, cheeks, chin, under-eye hollows, jawline, and back of the hand.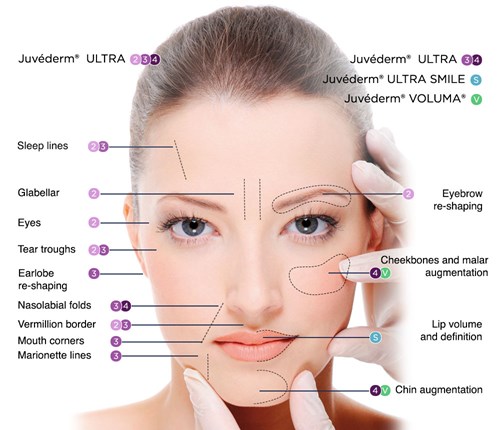 Who performs the treatment?

Our Consultant Surgeons have a background in head, neck and face reconstructive surgery, plastic surgery and maxillofacial surgery. Our Principal Consultant Surgeon Mr Ashok Songra is also on the Anti-Wrinkle Validator panel of experts for the UK.
Juvéderm Ultra Testimonials
Dermal Filler Treatment Areas
Tear Trough Filler

Tear trough fillers are an excellent way to treat dark circles, eye bags and under-eye hollows caused by a loss of volume below the eyes in the area between the lower eyelid and the cheekbone..
Brow-Lift

A brow- lift with dermal fillers can be achieved by injecting the Dermal fillers into the brow area above the eyes. This treatment adds definition and lift to the brows.
Enhance and Define Cheek Bones, Jawline and Chin

Cheek, jaw and chin enhancement is a procedure in which injectable fillers, are used to restore lost volume and add definition to a person's cheeks without surgery.
Juvéderm® VOLUMA® with Lidocaine was specifically created to restore lost facial volume and add definition in the cheeks, cheekbones and chin.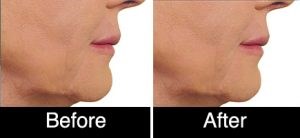 Non-Surgical Nose Job
A non – surgical nose job is a non-invasive procedure that produces temporary results. It can be an option for people looking to change the look of their nose without undergoing rhinoplasty. The procedure is not a replacement for rhinoplasty surgery, but it can smooth bumps and improve the appearance of your nose.
Lip Enhancement
Lip enhancement is a procedure in which injectable fillers, are used to change the shape of a person's lips without surgery. The procedure adds definition to the mouth and the outline of the lips. It's also used to treat smoker's lines and sleep lines.
Juvéderm® VOLBELLA® with Lidocaine adds definition to the mouth and the outline of the face. A study showed that 98% of people who had Juvéderm® VOLBELLA® with Lidocaine reported that their lip appearance goals had been achieved; with results lasting up to 12 months.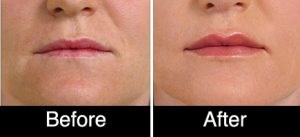 Treat Smoker's Lines and Sleep Lines
Juvéderm® ULTRA erases moderate lines, especially those around the lips and corners of the eyes and those very close to the surface of the skin.
Marionette Lines and Nasolabial Folds
Juvéderm® Ultra smooths wrinkles between the nose and corner of the mouth and restores lost volume to the most noticeable folds and lines, improving the contour of the face.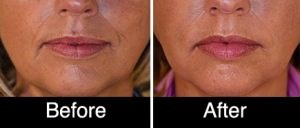 Juvéderm® VOLIFT® with lidocaine delivers a natural look and feel and is excellent for smoothing nasolabial folds. Juvéderm® VOLIFT® with lidocaine has an estimated duration of 15 months.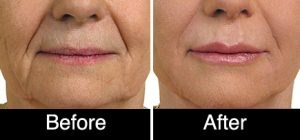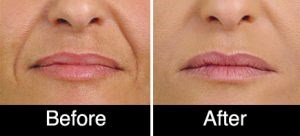 Temple and Forehead

Hollow temples can be corrected with the use of facial fillers to address volume loss.The hyaluronic acid fillers use a substance that is naturally found in the body, to replace lost volume and contour the temples to create a refreshed look.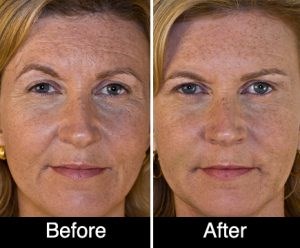 Post Treatment Advice
Dermal Fillers Aftercare Instructions
Immediately after the treatment, there may be slight redness, swelling, tenderness and an itching sensation in the treated area. This is a normal result of the injection. The is temporary and generally disappears in a day or two. If this continues or if any other reactions occur, please contact the practice.
If you are having lip treatment the initial swelling may last longer. It can last for a few weeks and the lips may look somewhat uneven during this time, therefore, the result directly after this treatment should not be seen as the final result.
Avoid touching the treated area within 6 hours following treatment. After that, light make-up can be applied and the area can be gently washed with soap and water.
Until the initial swelling and redness have resolved, do not expose the treated area to intense heat (e.g. Solarium and Sunbathing) or extreme cold.
If you have previously suffered from facial cold sores, there is a risk that the needle punctures could contribute to another eruption of cold sores.
If you are using aspirin or any similar medication, be aware that these may increase the bruising and bleeding at the injection site.
Dermal Fillers FAQs
Q: What makes the Juvederm Ultra range of products so special?
The Juvederm range of products is the only line of Hyaluronic Acid (HA) dermal fillers that offers customisable results proven to last up to 12 months. It is currently the only HA filler to include an anaesthetic that makes the experience more comfortable for you. It is also very smooth and natural looking, meaning that although people may notice a difference, they won't know you have had anything done!
Q: What exactly is Hyaluronic Acid?
Hyaluroic Acid (HA) is a naturally occurring substance found in the body that helps to hydrate and add volume to our skin. Natural Hyaluronic Acid is broken own by the body in one or two days so is constantly replaced – as we age this replacement mechanism diminishes so the moisturising and plumping effects of Hyaluronic Acid decrease. Hyaluronic Acid is used for aesthetic treatments, and has been used by doctors for injection into arthritic joints to aid movement as well as eye surgery.
Q: How long is an appointment?
The injection process takes 20-30 minutes, you will also need to allow time to discuss what you are hoping to achieve with your medical practitioner before treatment. Allow 45 minutes for a consultation and treatment.
Q: Will the procedure hurt?
The smooth consistency of the Juvederm Ultra range of products allows your medical practitioner to administer it easily and smoothly. It also contains 0.3% lidocaine to reduce injection pain for a more comfortable experience.
Q: Will I notice the difference right away?
Yes, the aesthetic results are immediate. You will see the results as soon as your appointment is over.
Q: Are there any side effects?
Following injection, you may experience slight redness, swelling or bruising at the injection site. Your Surgeon will advise on this. All skin injection procedures carry a small risk of infection.
Q: How long will the effects last?
This depends on the number of factors including:
Age
The area you have had treated
Quantity of Juvederm Ultra injected
Quality of skin
Lifestyle
Healthiness
If you would like to book an appointment or require further information on the available options, please do not hesitate to contact our private patient booking team via our online enquiry form.

Alternatively, email Kingsbridge Cosmetic Clinic
;