Not All Our Heroes Wear Scrubs
08th, Dec 2020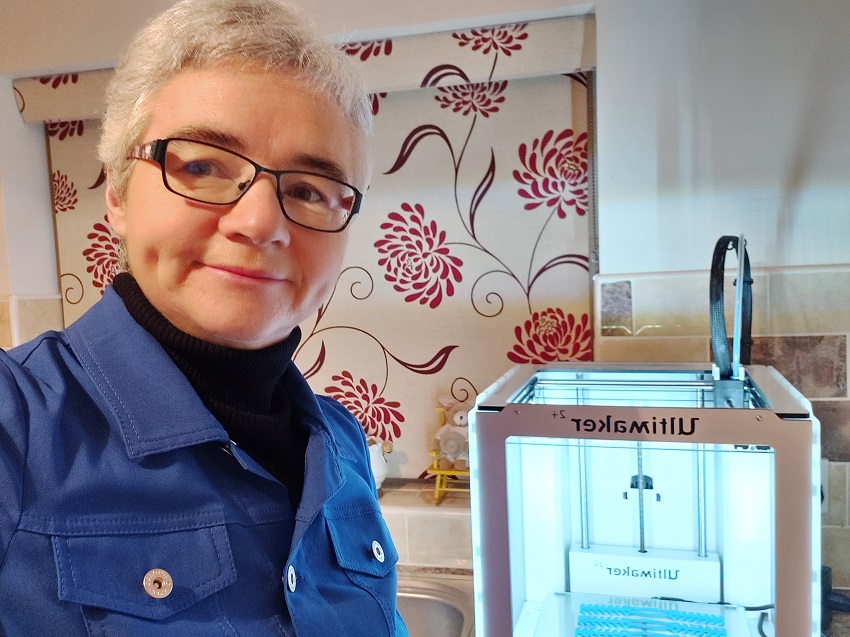 The current pandemic has revealed the true heroism within our healthcare workers up and down the country. It has also brought out the inner heroics in members of the public and in some cases, these are the patients of those doctors and nurses.
Mary McGing, a patient at Kingsbridge Sligo, is truly one of those heroes for doctors, nurses, GP's and social care workers across the country.
A construction worker from County Mayo, Mary, like many of us, found it difficult to watch healthcare workers struggle to get the amount of PPE they needed during the height of the Covid-19 pandemic, "I just couldn't stop thinking 'those poor people', I was slightly overwhelmed with pity", she says. "I couldn't possibly imagine going to work in construction without PPE! I don't know how those healthcare workers should be left to."
So, she decided to do something about it and after "scrawling YouTube tutorials and phoning companies endlessly for a week", she sourced a 3D Printer; Mary was going to print protective face visors for frontline workers and with the help of RS Components in Dublin, she was set up and good to go.
"I didn't know a thing about 3D printing, but I worked out that it takes 2.5 hours for 1 print and that means two visors. So, I kept it running for 24 hours! I would set alarms every 2.5 hours to check on it. I didn't sleep a lot!"
Her strength and dedication were not unrewarded either. Soon she was providing PPE for all kinds of care workers up and down the country, including GPs, care homes, chemists, local nurses and local hospitals (including Kingsbridge). Eventually, she was so inundated that the local civil service even chipped in to help deliver them.
"To this day I think I've made a few thousand and I've never regretted it for a moment. An opportunity like this, to help a doctor or nurse when it's the other way around is amazing."
Whilst Kingsbridge Sligo was lucky to get PPE for our team, we welcomed her donations and it even enabled us to donate equipment of our own to those in need.
Even more, it is not just frontline workers who are benefiting from Mary's generosity - the breast cancer awareness charity Mayo Pink Ribbon raised 1500 pounds for their charity by working Mary to sell her printed visors.


So, what's next for Mary?
"I'm going back to GPs with ear-savers - an item of PPE that holds back the bands of visors to avoid damage to workers ears during long shifts - this Christmas to say we're still thinking about you and supporting you. I've also agreed to make them for Kingsbridge in Belfast."
And it isn't stopping there. Mary says she has plans to take a short course on 3D printing for beginners after Christmas at the Waterford Institute of Technology.
Safe to say you are already streets ahead in that department Mary. Thank you for your generosity, we are very grateful for our equipment and it truly was a pleasure caring for you at Kingsbridge Sligo.

For a full list of treatments, services and consultants at Kingsbridge Sligo you can visit our website by clicking here. Or you can call us on 071 916 2649
---